Huawei P30 Pro iFixit teardown reveals interesting design choices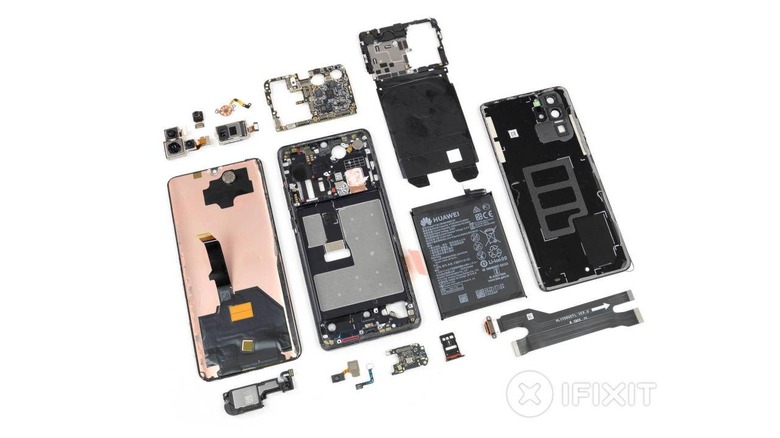 Smartphones today, especially the expensive flagships, have become more powerful and sophisticated but the literal price to pay is increased cost and difficulty in repairs. While authorized service centers have official tools and processes, they will also take the same journey that iFixit takes. The Huawei P30 Pro is one of the latest destinations of that journey and while the overall result is still disappointing, the teardown did reveal some surprising and pleasant nuggets.
It is getting harder and harder to pry open phones and iFixit observed that the P30 Pro had one of the tightest gaps it has seen in a phone. Add to that the fact that it has a curved display, getting to the Huawei flagship's innards is always going to be a risk. On the upside, if the glass back does survive the ordeal, taking apart the other components is less of a hassle thanks to requiring only a single Philips screwdriver.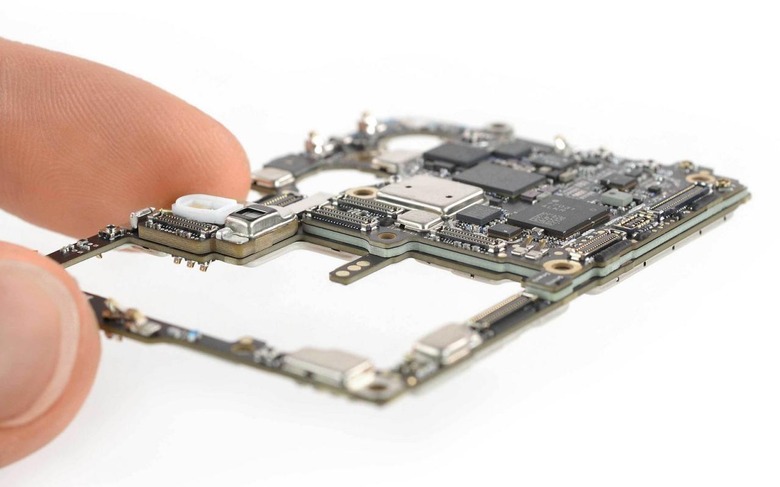 The P30 Pro is quite packed and it seems that Huawei employed a trick to maximize the space. It has two PCBs stacked onto each other, both using a multi-layered structure themselves. That, of course, could also make things harder to fix in the long run.
The slightly good news is that Huawei seems to be a fan of modular components. The USB-C port is by itself and won't require breaking anything else to replace. The optical fingerprint sensor isn't glued to the screen either. And the battery, while still extremely sticky, at least has pull tabs.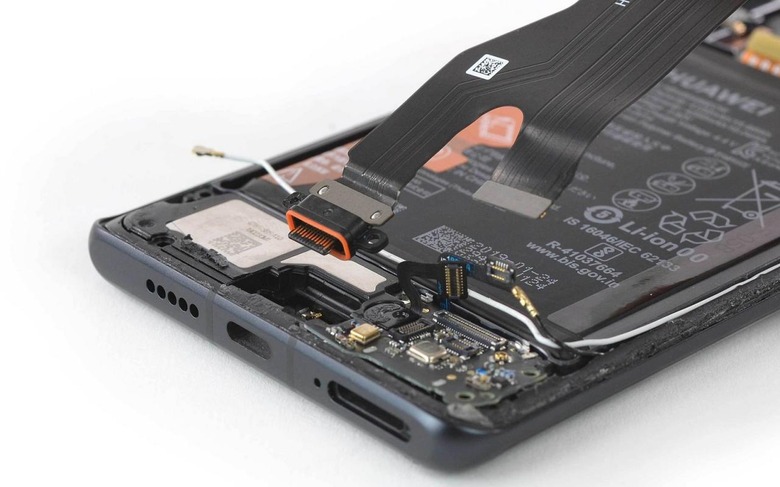 That doesn't make the Huawei P30 Pro any easier to repair though it does at least get a 4 out of 10 from iFixit. Sadly, it is a trend that isn't going to improve any time soon, even with all the right to self-repair efforts going on.