Huawei P30, P30 Pro renders offer a clearer look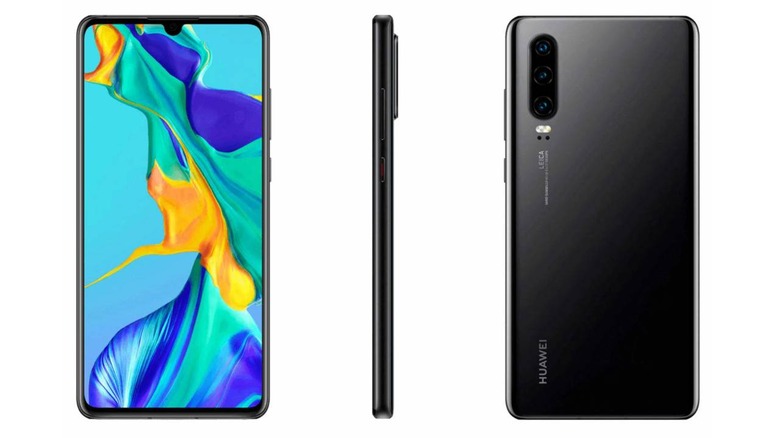 Presuming earlier leaked photos are on the mark, we already know how Huawei's next two stars will look like. Most of those images, however, have been on the grainy side. If you want a crisper look, you'll have to go with higher quality 3D renders. Fortunately, those, too, are now available and they pretty much confirm everything we've been hearing and seeing so far regarding the Huawei P30 and its larger P30 Pro sibling.
Unlike last year's models, it will be easy to tell the P30 and the P30 Pro apart whether you look at it from the front or the back. While both do shave a "half" waterdrop notch, the Huawei P30 shown above will have a traditional flat screen like its predecessors. The Huawei P30 Pro, on the hand, takes after the Mate 20 Pro and has its screen curving at the side.
Flip them over and the differences are even more telling. While both have a column of three cameras off to the side, the similarity ends there. That's all the Huawei P30 has and it misses out on the Huawei P30 Pro's fourth time-of-flight sensor. And if you squint harder, you'll notice that the bottom camera on the P30 Pro below has a square lens, hinting at its expected super zoom capabilities.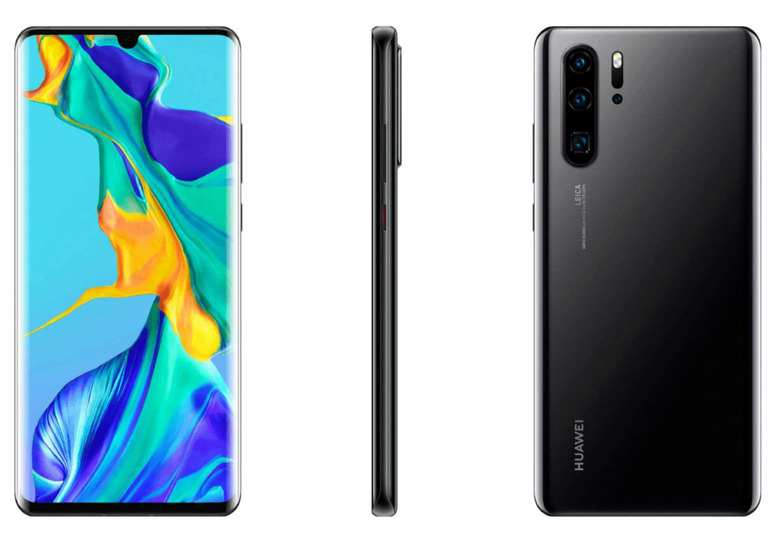 The renders, however, don't show the bottom and top edges of the phones where the differences are just as striking. The Huawei P30 keeps the 3.5 mm headphone jack that its Pro version ditches. On the flip side, the P30 Pro has an IR blaster that the base model doesn't. The profile view does confirm both phone's rather odd flat tops and bottoms.
Huawei will be holding an event in Parish on March 26 to unveil the Huawei P30 and P30 Pro, maybe with the P30 Lite in tow as well. While the phones' cameras will be the highlight, their announcement will be set in the backdrop of Huawei's ongoing legal and political battles in the US and in other markets.