Huawei P20 Lite captured on video in all its mid-range glory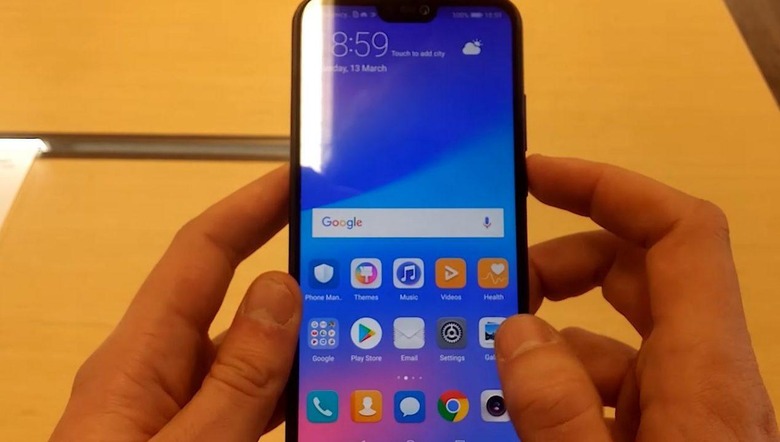 At the end of this month, Huawei is slated to take the stage and reveal a new line up of phones. One of these is the Huawei P20 Lite, which will introduced alongside the standard P20 and the souped up P20 Pro. Today we're getting another early look at the P20 Lite, thanks to a leaked video that leaves little to the imagination.
The video comes from Italian site Android World, which seems to have encountered the P20 Lite at a retail store. Perhaps the first thing that will jump out at many users is the familiar notch that cuts into the edge-to-edge display. The notch has become a hot item here in 2018, with many Android manufacturers implementing something similar as a compromise between a true fullscreen display and retaining front-facing sensor.
Although short, the video gives us a quick overview of the P20 Lite's big features. As expected, it seems the P20 Lite will indeed feature a rear-facing dual camera, though it comes without the Leica branding that we usually see on some of Huawei's more expensive phones. We also learn that the P20 Lite will use 4GB of RAM, which is a small amount by flagship standards but by no means too little.
As this is intended to be a budget device, the camera won't be capable of recording video in 4K, with Huawei settling for Full HD. Similarly, the display isn't quite top notch, clocking in at 2,280 x 1,080. That'll unquestionably get the job done, even if it doesn't match the super high resolution displays we're seeing on a number of phones these days.
Finally, Android World expects the Huawei P20 Lite to be sporting a Kirin 659 SoC, with Android 8.0 out of the box. It'll have a price that'll match its specs, as it's rumored to cost somewhere in the vicinity of €369 ($455). We'll get a proper introduction to the P20 Lite on March 27, and seeing it out in the wild like this suggests that it'll launch not long after. Stay tuned.