Huawei P20 Lite at FCC has an unusual screen, small battery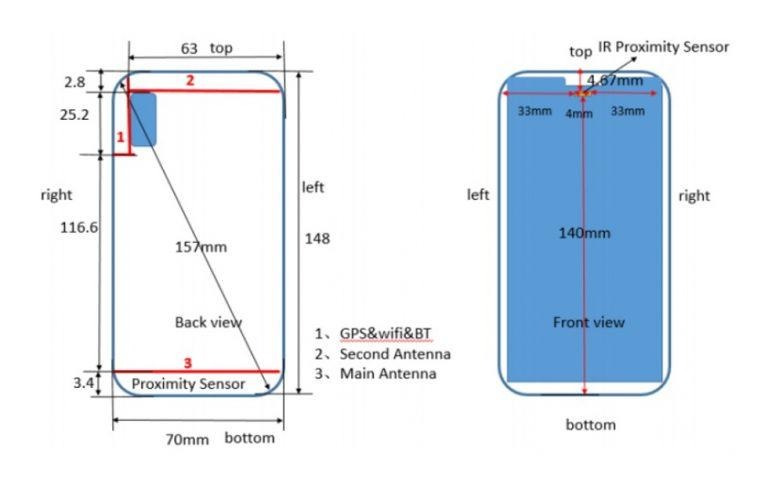 Thanks to Samsung's declaration of an MWC 2018 press event, which will most likely be about the Galaxy S9 and S9+, other OEMs seem less enthusiastic about making a big splash there as well. LG is definitely sitting this one out but Huawei isn't passing up the opportunity for attention. Instead, it is reportedly holding its own event far away from Barcelona. And while it's expected to unveil the Huawei P20 there, it might also have a P20 Lite in store, a lesser flagship with some odd features.
Huawei isn't at all shy at casting its net wide with variations of a flagship line. It will even announce three at a time. We've already heard about the Huawei P20 and P20 Plus. Now it's time to complete the trio with the P20 Lite, whose existence and features, at least some, have been confirmed by an
.
Perhaps the oddest thing about this "lite" flagship is that it has a screen resolution of 2280x1080. That would translate to an aspect ratio of 19:9 which fits none of the usual ratios, both in screens and in content. It's definitely longer than the common 18:9 and even Samsung's 18.5:9. But it also falls short of a 21:9 format used by some videos.
The FCC documents also point to a 2,900 mAh battery, which is pretty disappointing yet not unexpected given it's not exactly a flagship model. It at least gives hope that the P20 and P20 Plus will have better batteries than this.
The diagrams also show that the P20 Lite will have a notch, which will probably be the defining characteristic of Huawei's P20 generation. One the back is a camera module which seems to have only room for one camera. Oddly, no fingerprint sensor indicated, which could simply be an omission rather than an indication that the Huawei P20 Lite will rely on face recognition only.