Huawei MediaPad T3 at TENAA reveals an 8-inch Nougat tablet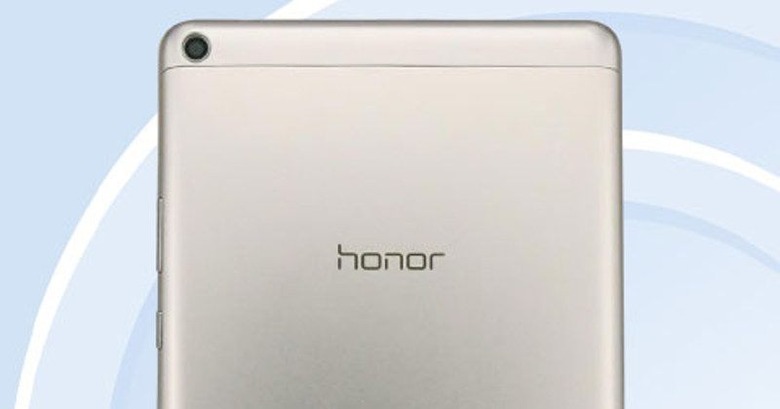 If you've been starving for notable tablets, which have been rather scarce these past months, then you need not wait that long. Tablets are coming to MWC 2017 but, like their smartphone counterparts, not all are created equal. Like the Huawei MediaPad T3 which just hit TENAA, which means we're getting a good dose of specs. But rather than butt heads on the premium market, the MediaPad T3 will, instead, try to blaze a trail in the mid-range tablet segment.
According to the details listed at the Chinese agency's website, the MediaPad T3 will bear an 8-inch 1280x800 display, which would make this the MediaPad T3 8.0, if ever any other models were to come later. It will be powered by an unnamed 1.4 GHz quad-core processor, which could be a Qualcomm Snapdragon 425. There's also 3 GB of RAM and 32 GB of internal storage.
Don't look forward to snapping up quick photos with this one. Even by mid-range standards, a 5 megapixel main camera is close to dismal. 2 megapixels on the front for video calls is also borderline poor. Battery-wise, it will carry a 4,650 mAh, which is quite plenty considering the middling hardware.
Design-wise, the MediaPad T3 isn't much to look at. It does have what looks like an aluminum back to add a touch of class. The front, however, is surrounded by thick bezels on all sides, with enough room for buttons though it doesn't have any on its face. It might become a very telling feature in this phase in the market when bezels are once again the enemy of beauty.
There is no date, teased or announced for the Huawei MediaPad T3 (8.0) just yet, but the likelihood of it showing up next week is quite high. When it does launch, it will run Android 7.0 Nougat, which, sadly, is still a small version behind the latest 7.1.1/7.1.2.
SOURCE: