Huawei Mate X2 foldable smartphone, as we know it so far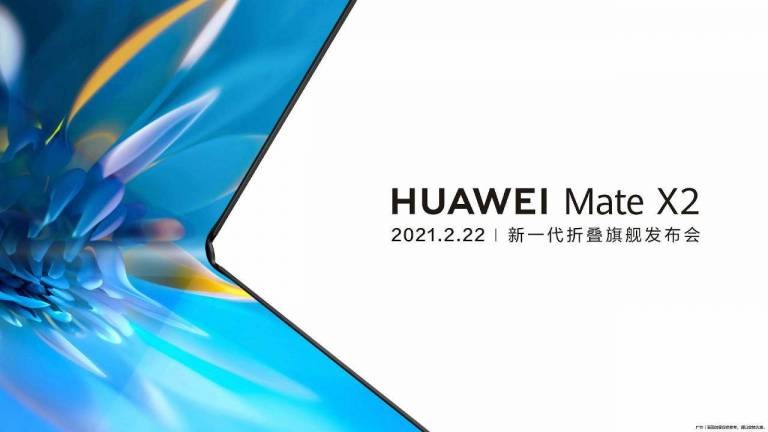 It's been a while since the launch of Samsung Galaxy Z Fold2 – arguably the best foldable smartphone yet – therefore there is a void in the foldable phone market which Huawei is planning to fill up soon. There is a confirmation that Huawei is going to announce its new flagship foldable smartphone on February 22. The information was made public through a teaser poster on the company's official Weibo page.
Huawei Mate X2 as it would be called is the company's third-generation foldable phone, which if the teaser image is anything to go by, is going to be way different in its design language than any of the previous two models. And considering the name, the Mate X2 is probably going to be a direct successor to the Chinese smartphone maker's first foldable – the Mate X. Though Huawei Mate Xs was introduced in between the two, but based on the name, it's more close to the Mate X.
The upcoming foldable phone from Huawei is expected to arrive with a dual selfie camera and significant improvements on the Mate X or Mate Xs, for that matter. The previous two iterations from the top Chinese OEM have not achieved remarkable sales figures for various reasons including an unreliable folding display. Huawei stands to change that with a foldable smartphone that can give Galaxy Z Fold2 a run for its money. Samsung will not take that lying down – the Koreans are already planning the successor to both its Fold and Flip series foldables.
The Mate X2 launch date is just around the corner; ideally, in case of many other smartphones, you would by now know almost everything about it, courtesy of rumors and official teasers. Huawei however has managed to remain secretive about the new folding phone; not much is revealed in the open, so there is limited information but some remarkable new features are on the cards that Huawei fans are going to appreciate. How many of those are going to be outside of mainland China is debatable.
It's an "innie"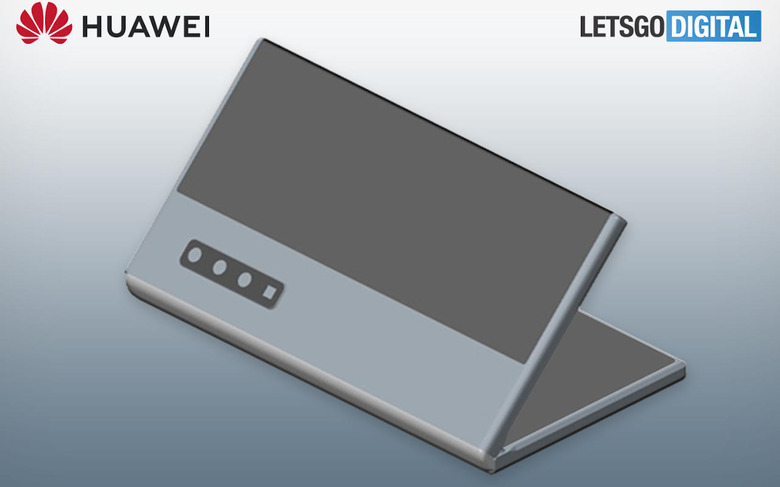 One of the biggest changes that the Huawei Mate X2 is going to make from its predecessors is the inward folding design. Both the previous Huawei foldable phones folded outwards, the single panel wrapped around on the outside. This new smartphone is going to fold in, pretty similar to the Galaxy Z Fold 2. This kind of book-like folding design is found to be more protective for the large screen that remains folded inside – with probably a smaller screen on the outside for a quick glance.
The hint of such a folding mechanism was previously seen in renders based on the phone's patent. Only recently, Huawei has officially made sense to the rumor with a teaser image that reveals an innie design. The image is suggestive of Huawei planning to take a different approach to the folding screen in line with Samsung's flagship foldable.
It's productive and powerful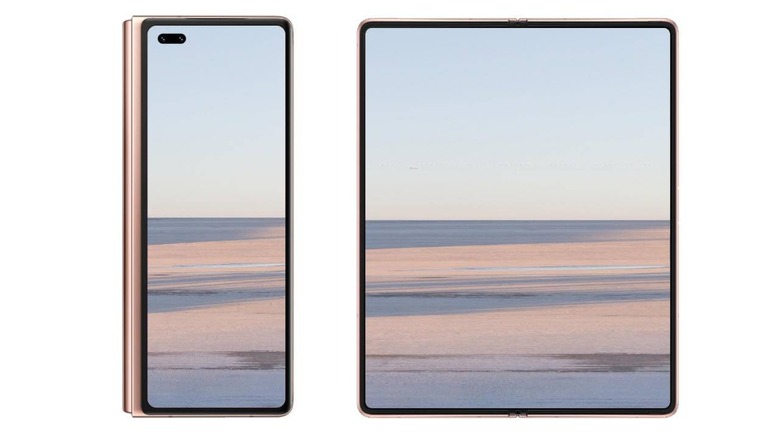 As far as official information goes, all we know is the release date and the confirmation of inward folding mechanism. Rumors however signal that Huawei is going to live to its image of delivering hardware that's worth attention. The Mate X2 is likely to be powered by the company's own Kirin 9000 SoC, which is found on Huawei Mate 40 too. The octa-core chipset is clocked at 3.13GHz and is based on the 5nm manufacturing process. This processor is going to give Qualcomm's flagship Snapdragon 888 and Samsung's Exynos 2100 some serious competition.
Huawei Mate X2 is expected to run Android 11 with EMUI 11 on top and is likely to arrive in 8GB of RAM with 512GB of onboard storage. The 8.01-inch internal display could boast 2480 × 2200 pixel resolution and 120Hz refresh rate, while the secondary display on the outside – when folded – will feature 6.45-inch screen with 2700 × 1160 pixel resolution and 90Hz refresh rate. What's going to be really exciting is the playtime that this new foldable phone would deliver thanks to its 4,400mAh battery, which would charge instantly via 66W fast charging.
Huawei smartphones feature versatile camera setups. This is going to trickle down to the folding design of the Mate X2 as well. On the camera front, the phone's secondary display is likely to feature a dual selfie camera in punch-hole cutout, but when unfolded, the phone's main screen would have no front facing camera. This means video calling is only going to be possible in the standard smartphone form factor.
That's not it, on the flip side that Huawei Mate X2 is expected to have a protruding quad-camera setup complete with a telephoto lens. It is likely to sport a 50MP primary shooter with other lenses promising OIS, 3x optical zoom, 5x hybrid zoom.
It's restrictively global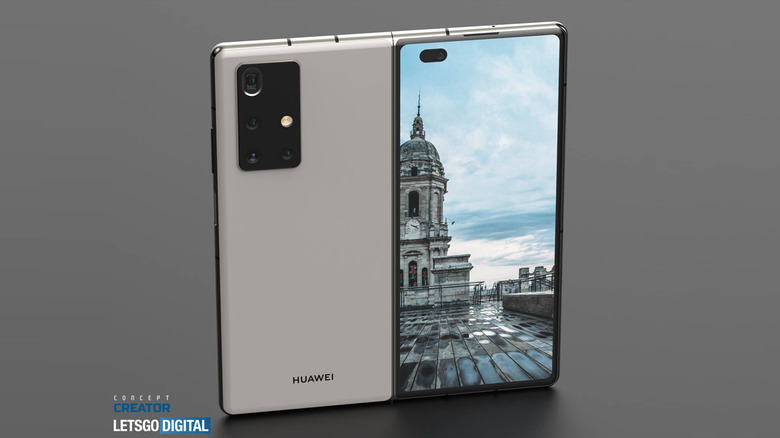 One of the most anticipated flagship phones of this year, the folding Huawei Mate X2 is going to launch on February 22. It's on this date that we would know everything there is about the phone but uncertainty looms on whether the device will launch globally or it will be limited to China – in which case it wouldn't help solve Huawei's woes much.
The dual-band 5G compatible folding smartphone will still not feature Google services, including Play Store at launch, which leaves it with limited appeal in markets outside of China. The phone will rely on Huawei Mobile Services and in-house App Gallery, though prominent apps can be side loaded.
Previously Mate X didn't make it out of China though slightly tweaked Mate Xs did venture out (in select regions) and was one of the desirable foldable phones. Huawei would be wanting to replicate the out of China approach with the Mate X2 as well, if it does, a premium smartphone with an expensive price tag is on the horizon.