Huawei Mate X will immediately be obsolete when it launches next month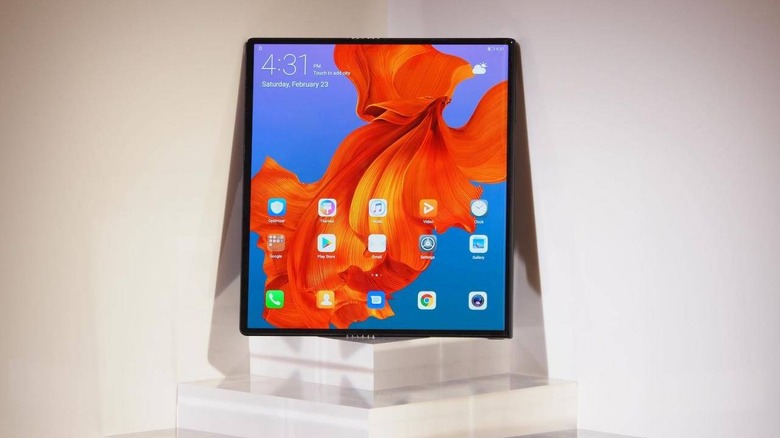 Product launch schedules aren't rocket science but those are also carefully made with certain windows of opportunity in mind. When they miss those schedules, there's a very strong chance it will affect other products or be affected adversely. That definitely seems to be the case with Huawei's first and so far only foldable phone that has been delayed by half a year. It may finally launch next month but it might already be outdated and replaced by a new model in just a few months.
To its credit, the Mate X didn't undergo the same criticism and problems that Samsung's Galaxy Fold did. It just never got even into the hands of influencers and testers but we can probably presume Huawei saw it would also experience the same issues. Plus, it has bigger problems to take care of in the form the US blacklisting.
Huawei Business Group head Richard Yu, known for going off-script in denouncing the US' treatment of the company, has more or less confirmed that the Mate X might finally launch in October. It was, according to the executive, supposed to launch last August but held off not because of the reasons above but because of the slow 5G rollout.
But more than that, Yu also intimated that they are considering to upgrade the Mate X to a new chipset. That's not exactly surprising if a Mate X 2 was always planned but the timing may have been thrown off due to the months-long delay. The Huawei Mate X was supposed to launch back in May with the Kirin 980. Huawei just announced the Kirin 990 that will power the upcoming Mate 30 series and offer an integrated 5G radio.
Just like the still to be launched Mate X, that upgraded Mate X will have 5G as one of its defining features. However, that could also cause Huawei even more headaches as it tries to struggle with getting Google's certification for its new phones. That said, it could still be months before a Mate X 2 foldable phone is launched but that would also ruin its schedule for other phones.