Huawei Mate X 5G screen repair costs half the phone's price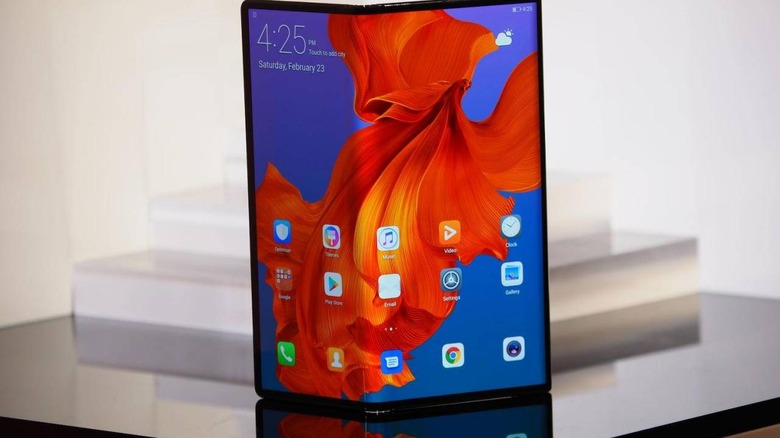 Smartphone screens are one of the most used and most important external components of our mobile devices so it's entirely surprising to see how much companies pour on their design, manufacturing, and repair. Which is to say that phone screen repairs have become more costly and more difficult year after year, and that's only for the "normal" solid screens. What about screens that can bend and fold? In the Huawei Mate X 5G's case, it's like buying a new non-foldable phone already.
Let's put things a bit into perspective. An iPhone 11 screen replacement costs $199 while an iPhone 11 Pro Max bumps that up $329. A Samsung Galaxy Note 10+, on the other hand, will set you back $279 when you get your screen repaired.
Foldable phones like the Galaxy Fold, the Mate X 5G, and the upcoming new Motorola Razr, however, use totally new technology and materials to make the normally rigid screen more flexible. Naturally, they cost more to make and are more fragile. Samsung gives one free repair if you happen to break yours within a year but, out of warranty, it will cost $599.
As for the Huawei Mate X 5G, it has recently been reported that screen repairs will cost 7,080 RMB. That's roughly $1,000 which, given the $2,400 tag on the phone, is almost half the original price. Put that in contrast with the Motorola Razr's reported $299 screen replacement fee and you can probably see how ridiculously high Huawei will be charging.
That high cost may be due to the larger flexible screen on Mate X 5G but the price of a screen repair alone is enough to offset whatever savings Huawei advertised there would be for having just one screen (the Mate X 5G is actually more expensive than the Galaxy Fold). Given its outward-facing design, that screen is also more prone to accidents, though we have yet to see a more thorough review of the Huawei Mate X 5G's durability.