Huawei Mate 8 pics leak highlighting very thin bezels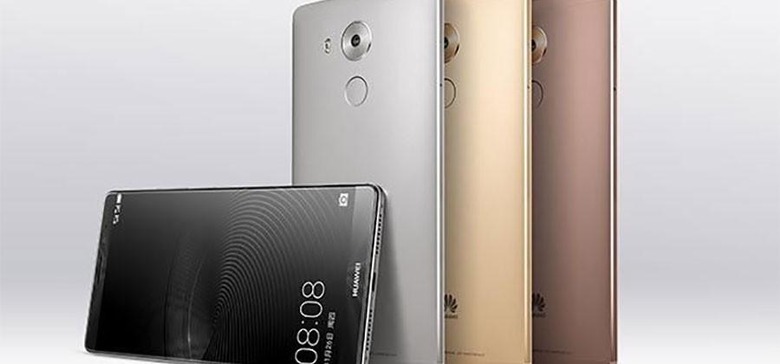 Renderings of a coming Huawei smartphone have leaked and the device is called the Mate 8. What can be gleaned from the renderings is that the device is wrapped in metal all around and will come in several colors. Under the rear camera appears to be a fingerprint reader.
The camera has a dual LED flash and one of the standout things about the design of the device is the virtually bezel free design of the front of the smartphone. On the bottom of the smartphone in the renderings are a pair of speaker grilles flanking the charge port.
It's unclear what hardware is to be found inside the smartphone. Previous leaks hint that the Mate 8 will have a HiSilicon Kirin 950 octa-core processor. That chip runs at 2.2GHz and is paired up with 4GB of RAM.
Internal storage is tipped to be 64GB with a rear camera as high as 16MP resolution. Some rumors hint at a 15MP camera. The front camera could be as high resolution at 8MP. The display is a big 6-inch unit packing full HD resolution if the specs that turned up via Gfxbench are to be believed.
SOURCE: Gforgames