Huawei Mate 30 Pro leak reveals next-gen flagship camera changes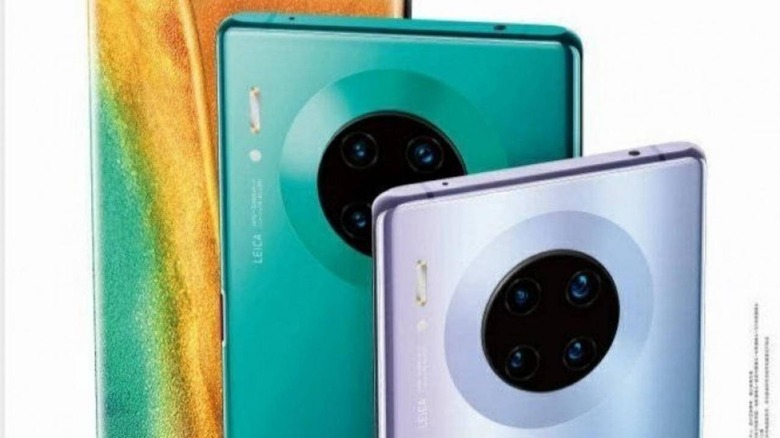 It seems that the square has become a circle. Just when Google and Apple have reportedly jumped on that train, the initial passengers and drivers of the square camera bump have seemingly abandoned ship. That is now confirmed, at least as far as unofficial information goes, with a leaked marketing image of the Huawei Mate 30 Pro showing a circular camera bump containing not three but four cameras inside.
The switch to the circular design has actually been leaked before, something rather ironic considering Huawei was the first to use that square camera arrangement. Since then, other manufacturers have been leaked to use the same design, including the Nokia 7.2 and even the OnePlus 7T, moving away from the traditional linear format.
The alleged promotional image for the Mate 30 Pro pretty much confirms that at least if it's the real deal. It also does mention the Kirin 990, which Huawei has practically confirmed as well. All in all, it does seem legit but does leave one question open.
Previous leaks point to the Huawei Mate 30 or its Pro version sporting three cameras and one LED flash inside the circle. This image, in contrast, shows that the flash will be by its lonesome self in the corner of the phone's back while four sensors take up the rest of the space.
What those four cameras will be is still a bit unknown. Previous leaks point to a 1/1.55-inch for the main camera and 1/1.7-inch for the ultra-wide-angle camera. The other two will most likely be the same 5x periscope-style camera it introduced in the P30 Pro and the other could be a 3D Time-of-Flight sensor. Huawei has bookmarked September 6 for its IFA event so we will finally have the answers to those soon enough.