Huawei Mate 30 Pro is DxOMark's new photo champion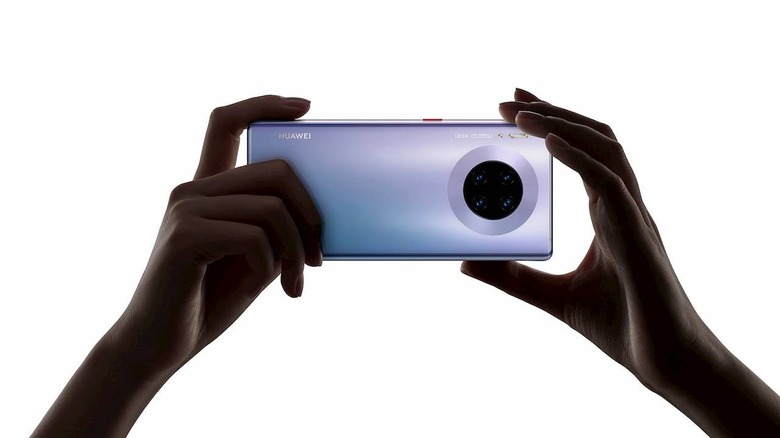 If there's one thing about the Huawei Mate 30 Pro that's been turning heads, it's definitely the phone's quad rear camera. As it turns out, that quad camera may be well worth the attention it's been getting, as DxOMark's review of it is glowing to say the least. In fact, the Huawei Mate 30 Pro is DxOMark's new top-rated camera, though if history is any indicator, it may not hold that title for long.
In its review of the Mate 30 Pro's rear camera, DxOMark gave it a 131 photo score and a 100 video score for a total score of 121. That's enough to put it four points ahead of the Galaxy Note 10+ 5G, which was the former reigning champion in the rankings. Netting a whole four points on the closest competition is definitely a big deal when it comes to the high end of DxOMark's ratings, so while we'd typically expect another phone to claim the top spot soon, the Huawei Mate 30 Pro might be able to hold onto its crown for a while before it's unseated.
Yes, it seems that combining a 40MP main sensor, a 40MP ultra-wide sensor, an 8MP telephoto lens, and a time-of-flight 3D sensor makes for some pretty good photos and videos. DxOMark notes that the camera does well in all photo categories in which it was tested, earning particularly high marks in both texture and noise. In fact, DxOMark says that the the camera is "capable of balancing the two attributes perfectly," which isn't a very common sight.
As far as video is concerned, its 100-point rating is enough for a second place finish, one point behind the Galaxy Note 10+ 5G. Video earned points for its consistently accurate exposure and it's solid stabilization, while it lost points thanks to the presence of artifacts and noise in low light shooting scenarios.
Then we have the Mate 30 Pro's front camera rating, which settled at a total score of 93 (97 for photo and 88 for video). That isn't quite enough for the Mate 30 Pro to finish at the top of the heap, but its selfie camera does finish in the top five of DxOMark's rankings. If you find yourself with a little time to spare, be sure to read through DxOMark's expansive reviews of the Mate 30 Pro's rear camera and front camera, as they give a good idea of what those cameras are capable of.