Huawei Mate 30 could boast very fast wireless charging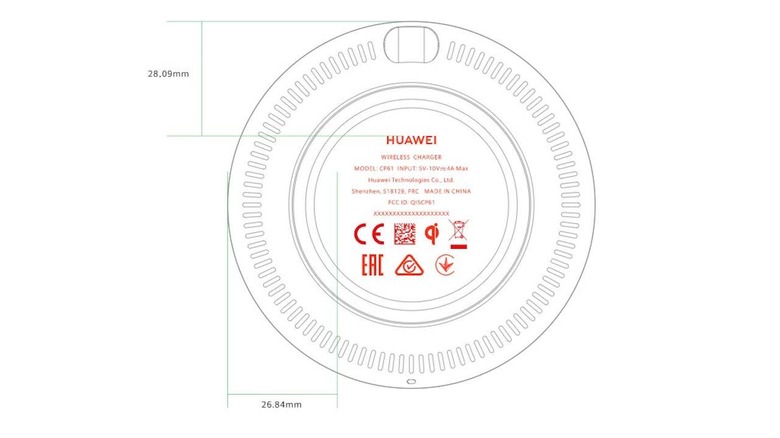 Samsung has finally updated its smartphone charging capabilities, which means its competitors have to step up their game. With so much at stake, Huawei definitely has to put its best foot forward with the Mate 30 and Mate 30 Pro. When it comes to charging, that might indeed be the case with a recent leak hinting that the embattled Chinese maker's next flagship phone will support the fastest wireless charging you can get in the market.
Samsung's Galaxy Note 10+ supports up to 40 watts when using a very specific charger that you have buy separately. Huawei, however, was already flaunting that number since last year with the Mate 20. Both of them, however, are limited to wired charging because of the very limitations of technology.
Wireless charging is harder to get right than fast wireless charging. In addition to safety concerns, the output wattage has always been on the low side. Adding to the complexity is the lack previous lack of standardized wireless charging specs, especially when you start going beyond those supported limits.
An FCC listing for a new Huawei Wireless Charging Pad shows support for a maximum 30W output. Translated to real-world scenarios, that would mean at least 25 watts. That, in turn, suggests that the Huawei Mate 30 will at least support that charging speed. In comparison, the fastest wireless charging speed belongs to Xiaomi at the moment at 20 watts.
The Huawei Mate 30, which is expected to debut sometime next month, will launch against a backdrop of uncertainty and delays. With the Mate X foldable phone launch pushed to late 2019, the company's chances to make a big splash has practically disappeared. it also just lost the photography crown to the Galaxy Note 10 5G, though that one could be easily reclaimed. Its image in the US, in contrast, isn't so easily repaired.