Huawei Mate 20X teardown reveals chinks in Huawei's 5G armor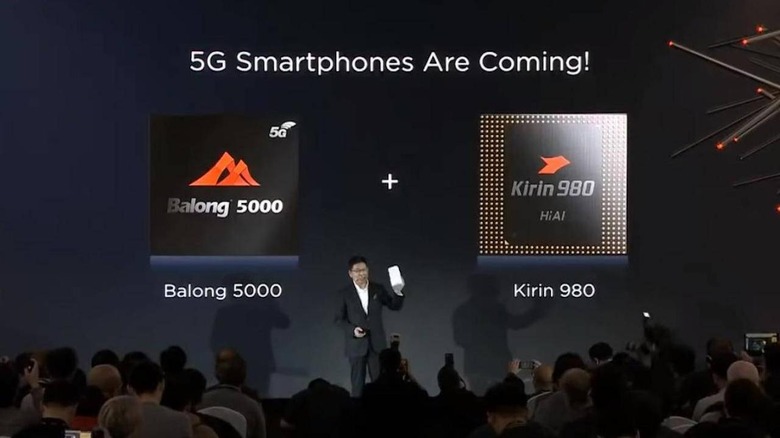 Huawei's future has been in question ever since it has been put on the US' blacklist, depriving it of access to US hardware and software. In response, it has been painting an image of self-efficiency while also trying to demonstrate what the rest of the market would lose out on without Huawei. One of those is in the nascent 5G technology, which the company first debuted on the Mate 20X earlier this year. It turns out, however, that it may have spoken too soon and its 5G mobile chip is anything worth boasting about.
Huawei was quite proud of beating its competitors to the punch when it came to putting out a mobile 5G chip in the consumer market. The Mate 20X, specifically, combined its Kirin 980 processor with a Balong 5000 5G modem. More than just a 5G modem, though, that piece of silicon supported 5G, 4G, 3G, and 2G networks. Even better, it was actually already commercially available, beating Samsung's Galaxy S10 5G to the market.
That haste, unfortunately, might have cost it in terms of performance and efficiency. Based on teardowns from both iFixit and IHS Markit, Huawei's 5G modem was not only large, it was also inefficient in terms of energy and power, causing it to run hot and consume more power. Not the kind of descriptions you'd like to hear associated with a 5G device.
Some might pass it off as a necessary tradeoff in gaining 5G but the problems do add up. Not only does it increase the phone's overall size, it also increases its power consumption. Additionally, the Kirin 980's own 4G/3G/2G radios are left unused but still sip some power. Those add to the cost in energy as well as unnecessary component costs.
If Huawei was banking on 5G to help make its case, this would suggest it has failed to do so. By now, 5G modems from both Qualcomm and Samsung have already become available in the consumer market, making Huawei's early lead negligible. And if this rushed job is any indication of Huawei's quality craftsmanship, it doesn't look good for the company.