Huawei Mate 20 "Final Teaser" Leaves No Notch, Camera Unturned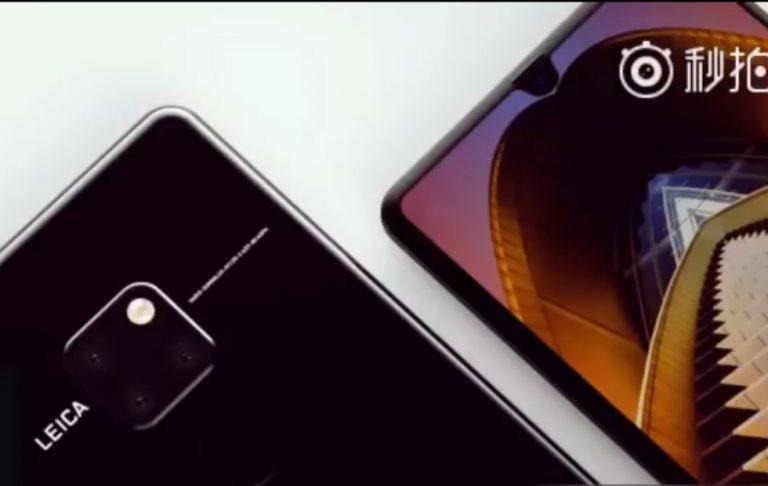 Huawei's date with the press is getting nearer but it definitely doesn't need to worry about spending too much on marketing. Countless leaks are doing the talking for it, building up the hype for its upcoming Mate 20 and Mate 20 Pro. There's pretty much nothing left to be seen or heard, except for the critically important confirmation, of course. But just to be sure all the T's have been crossed and all the I's dotted, here's yet another leak. allegedly the final teaser video, baring almost all.
We can't be sure, of course, if this video is what it claims to be, but it pretty much confirms what we've seen and heard so far. There's the tiny waterdrop notch, for one. And then there's also the odd square arrangement of three cameras and an LED flash.
The video, however, also clues as in on one other aspect of the phone. It will have 8 GB of RAM and 512 GB of storage. Or at least that will be the top configuration. According to other sources, the Huawei Mate 20 will have RAM options of 4, 6, and 8 GB, and storage options of 64, 128, 256, and 512 GB. The Huawei Mate 20 Pro, on the other hand, will have 6 and 8 GB RAM options only and storage starts immediately at 128 GB.
Speaking of the Mate 20 Pro, that variant doesn't seem to be present in the teaser. That's because it's expected to have an in-screen fingerprint sensor rather than the usual rear-side sensor in the video. That does imply that both Mate 20 and Mate 20 Pro will sport the same square triple camera layout, making it an easier choice compared to the Huawei P20 and P20 Pro.