Huawei Mate 10 Lite leaked with 18:9 screen, four cameras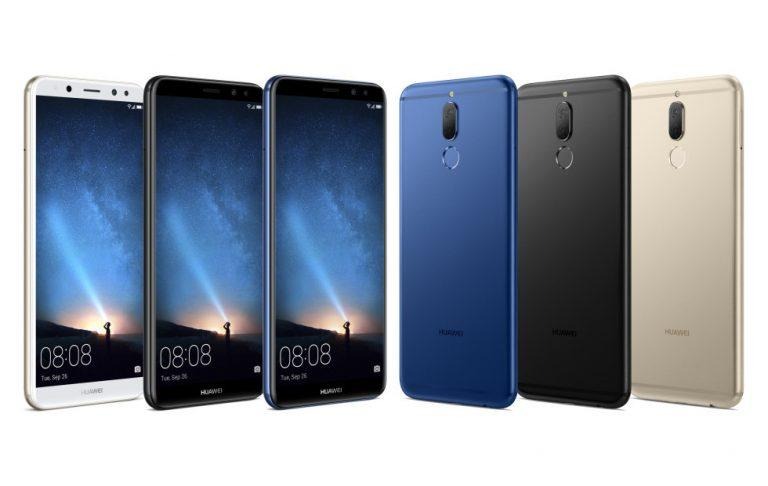 Normally, Huawei's flagship launches don't get as much coverage as, say, Samsung or Apple, even after it kicked up its marketing in the US starting with the Huawei P9. But thanks to a rather bold boast, all eyes will be on the Chinese OEM when it launches the Huawei Mate 10 in less than a month. But that phone won't be alone in October. It will reportedly be joined by a Mate 10 Pro and a Mate 10 Lite. While we know little about the "Pro" model, this recent leak about the Huawei Mate 10 Lite seems to hint that this poorly named smartphone might even steal the Mate 10's spotlight.
The Mate 10 Lite might only be "lite" in terms of the processor. That would be a Kirin 659, versus the Mate 10's Kirin 970. The 4 GB RAM and 64 GB storage are definitely nothing to sneeze at. And the fact that it will have a 5.9-inch 1080x2160 18:9 "FullView" screen, with an 83% screen-to-body ratio, definitely puts it at the top.
It will also reportedly have a quad-camera setup. But before you let your jaw drop, better read the fine print first. It doesn't mean having four cameras on the back, the way we interpret "dual cameras". It just means that there are two cameras on the back, 16 and 2 megapixels, and two on the front, 13 and 2 megapixels. Huawei has been rather good on the quality of its dual cameras, which started the whole trend, but not exactly exceptional. We'll have to see if that technology will do wonders for selfies as well.
Although the Mate 10 Lite probably wins in terms of novelty, the real star will still be the Mate 10 (or the Mate 10 Pro) because of the Kirin 970 processor. This chip, which contains a built-in "Neural Processing Unit", it being touted by Huawei to do magic for photos and, perhaps, even face recognition. Whether that actually works on paper is something we'll get to see on October 16.
VIA: VentureBeat