Huawei Kirin 990 5G gives Qualcomm a problem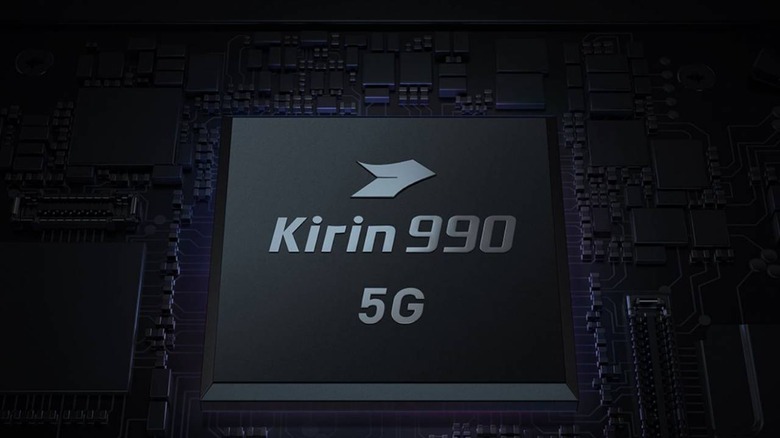 Qualcomm's IFA 2019 visit was all about the future of 5G, but it wasn't the only company with 5G announcements to make. Huawei also announced some new hardware of its own, today revealing the Kirin 990 family of SoCs. While the standard Kirin 990 will be a 4G LTE chipset, Huawei will also ship a version with integrated 5G.
"Kirin 990 (5G) is the world's first 5G SoC, and it will enable end users to access superb 5G connectivity experience one step ahead in the first year of 5G commercialization." said Richard Yu, who serves as CEO of Huawei's Consumer Business Group. "To meet users' requirements for enhanced 5G experiences in the 5G era, Kirin 990 (5G) has been fully upgraded in terms of performance and power efficiency, AI computing, and ISP, extending mobile phone experiences to a new level."
Huawei says that the Kirin 990 (5G) is made using a 7nm+ EUV process and, thanks to its integrated 5G modem, takes up less space and uses less power than non-integrated 5G hardware. It'll support standalone and non-standalone network architectures and the Kirin 990 uses a Balong 5000 modem for 5G connectivity. Huawei claims a peak download rate of 2.3Gbit/s and peak upload rate of 1.25Gbit/s, but of course, seeing those rates in the wild will probably be a rarity.
In addition to touting its 5G capabilities, Huawei also talked about the Kirin 990's muscle when it comes to things like neural processing. The SoC is outfitted with a dual-core Da Vinci NPU, with a large NPU core to handle the heavy computing and a smaller core to take on low-power applications.
The Kirin 990 also features an interesting structure when it comes to the CPU, sporting "two ultra-large cores, two large cores, and four small cores, with a dominant frequency up to 2.86GHz." The CPU is paired with a 16-core Mali-G76 GPU and an ISP 5.0 to bolster mobile photography. We'll look forward to more details on the Kirin 990 soon, so stay tuned for that.