Huawei "Honor Magic" leak hints at phone with thin bezels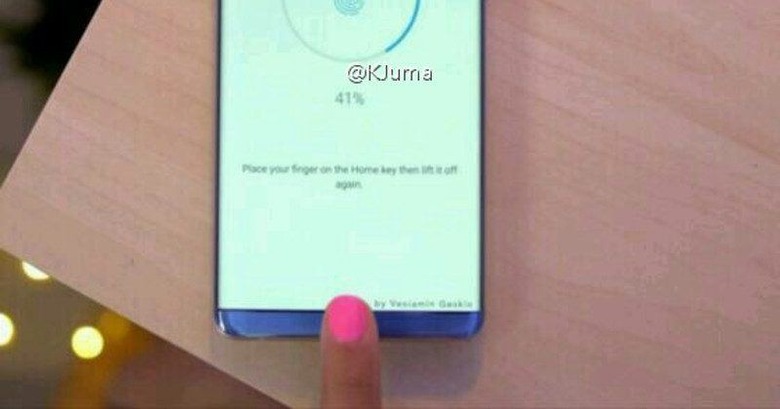 Chinese OEMs like Vivo were some of the first to start the mad race towards ultra thin smartphones. And now it seems that Chinese brands will also be blazing the trail towards smartphones with barely any bezels. Following Xiaomi's admittedly impressive nearly bezel-free Mi Mix, Huawei sub-brand honor might be on the verge of putting out its own spin. Nicknamed the "Honor Magic", this smartphone takes a slightly different take from the Mi Mix and has a bit more bezel top and bottom in order to deliver a still familiar design.
The Xiaomi Mi Mix is able to achieve its 91.3% screen-to-body ratio by doing away with the top bezel. However, to make that possible, Xiaomi relocated the front camera to the bottom, which still had some space. The home button and fingerprint scanner combo was also relocated to the back.
In contrast, the Honor Magic still has bezels at the top and the bottom, though not as large as most smartphones. We're guessing the ratio will be around 85-90%. That gives the front camera enough room to be on top and also fit a fingerprint scanner at the bottom. Whether that possibly small sensor is in a better place remains to be seen in practice.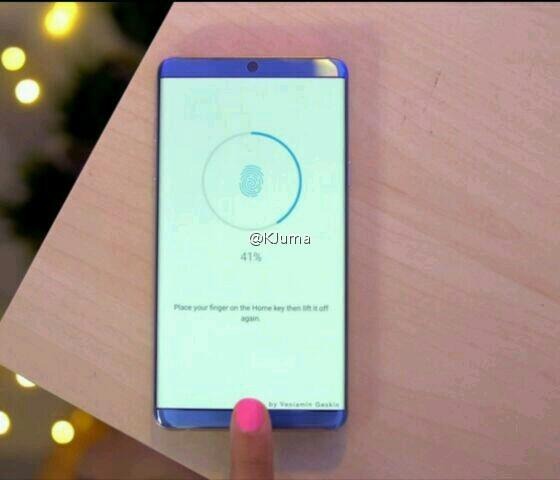 As for the rest of the smartphone, the display's side edges seem to curve, like the Galaxy S7 edge, which lessens the amount of bezels around the screen. There are no speakers on the front, so we can assume it is a least bottom-facing. The specs of the smartphone are still unknown, other than a generic "high-end" category, which isn't surprising if it wants to butt heads with the high-end Xiaomi Mi Mix.
What other magic this Honor Magic smartphone will have, we'll finally know next week. Honor has sent out media invites to its press conference taking place on 12th December.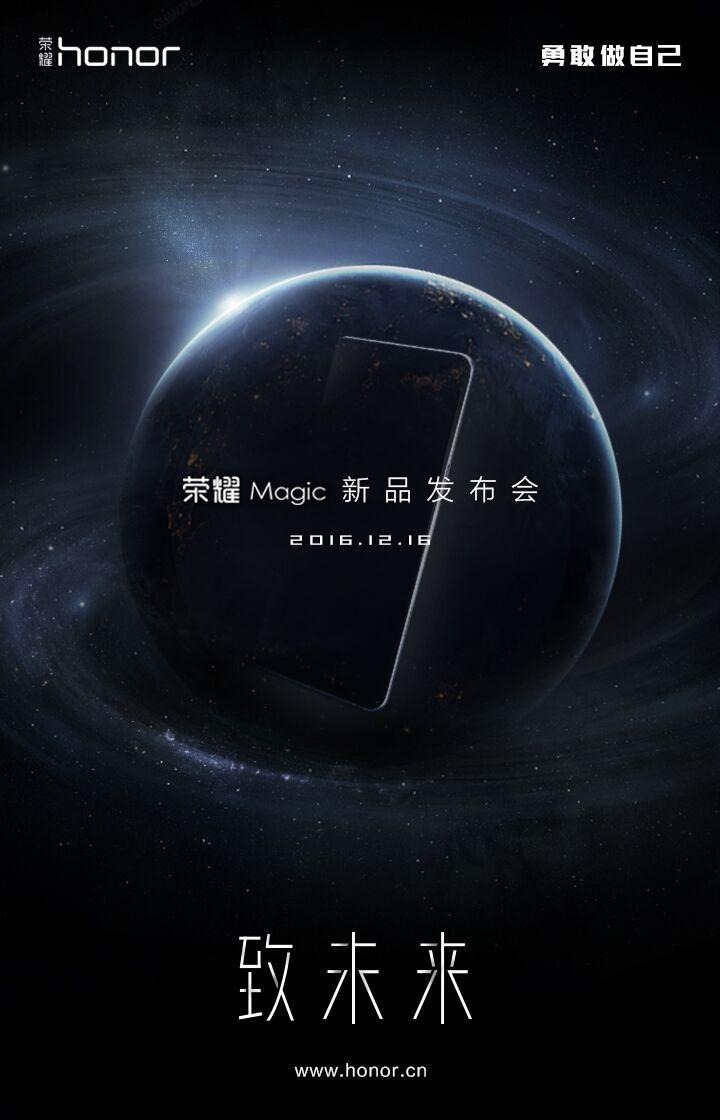 VIA: Weibo