Huawei Honor 9 Lite's four-camera Android gets wider launch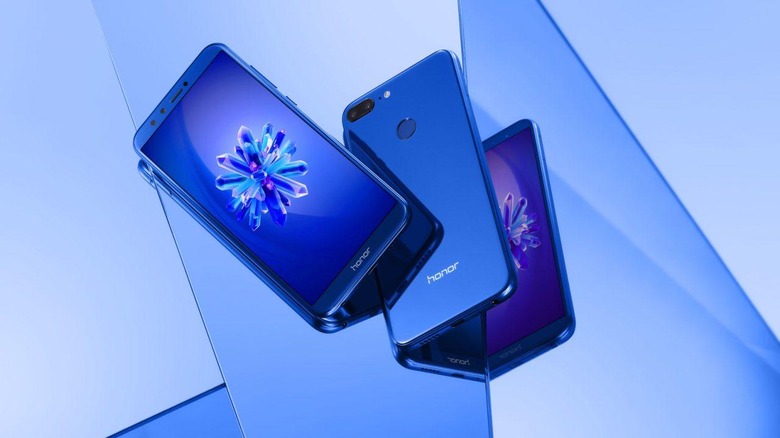 The Mate 10 and Mate 10 Pro might be the Huawei phones that are currently getting the lion's share of the attention, but today we're being reminded of the Honor line. Specifically, the Honor 9 Lite is bring catapulted into the spotlight again today, after launching in China toward the end of December. Think of the Honor 9 Lite as a budget-friendly device that stands in contrast to the premium focus Huawei tends to take with the Mate and standard Honor lines.
Today, Huawei announced that the Honor 9 Lite is coming to Western Europe. In fact, launch is today, so if you've been looking for a decent budget device, you might want to consider this one. Obviously, the Honor 9 Lite is going to feel a little underpowered compared to other Huawei flagships, but there are still some features worth calling out.
For instance, the Kirin 659 should keep things fairly snappy, even if it can't really hold a candle to the Kirin 560 found in the standard Honor 9. Huawei has also outfitted this phone with dual 13MP+2MP cameras on the front and back, turning this into a quad-lens device. Finally, users can look forward to a 5.65-inch 18:9 display outputting at 2160×1080, along with 3GB of RAM and 32GB of storage.
So, while none of that hardware is top of the line, it's still pretty good when you consider what we're used to seeing out of budget phones. Unfortunately, there's no word on whether or not this phone will eventually make its way to the US. Though this Western Europe launch is encouraging news for an eventual US release, Huawei has suffered some set backs in convincing US carriers to offer its phones. While we may see the Honor 9 Lite launch over here in the States at some point, expect it only to be offered as a SIM-unlocked device at full retail price.
Of course, full retail price for a phone like this isn't all that bad. In Europe, we're seeing the Honor 9 Lite launch with a €229 price tag, which translates to roughly $282. Huawei might find considerable success offering this phone SIM-unlocked here in the US, but we'll just have to wait and see if it eventually makes that move. In any case, if you live in Germany, Italy, France, Spain, or the UK, you can buy the Honor 9 Lite from Huawei's website today.