Huawei Honor 9 Lite launches with 18:9 screen, four cameras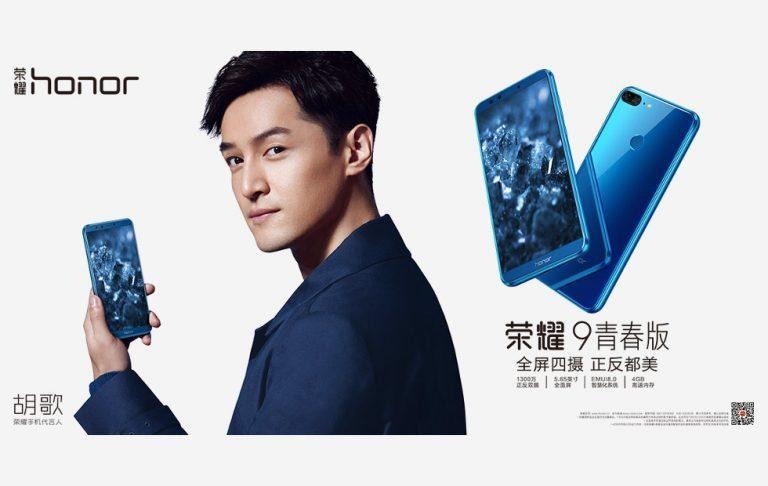 Honor might be seen as Huawei's mid-range sub-brand but it is quickly shedding of that image. The Honor V10 and the Honor 7X before it all brought with them almost high-end specs that rivaled Huawei's own flagships. Not everyone, however, will be able to afford those phones. Fortunately, Honor has not forgotten its core market and has announced the Honor 9 Lite which, though indeed "liter" than the Honor 9, still marks an improvement over the mid-2017 premium model.
What makes the Honor 9 Lite? There's the Kirin 659 processor which won't even hold a candle to the Honor 9's Kirin 960. By default, there's only 3 GB of RAM and 32 GB of storage, but a higher configurations are also available. And then there's the price, which we'll get to later.
The Honor 9 Lite, however, has features the Honor 9 or even the Honor 9 Premium never got the chance to have. First is that 18:9 screen which is oh so popular nowadays. It's Full HD+ only mind you, meaning 2160x1080, but that's more than enough to pique users' interests regardless. That does also mean that the fingerprint scanner had to be relocated to the back.
The second is the quad camera setup, two on each side. And you won't need to feel a tinge of jealous whichever of the two you choose to use. Both have the same sensors, one 13 megapixel and one 2 megapixel, both RGB though the latter is for depth sensing. No fancy shmancy 3D face recognition, unsurprisingly.
As for that price, it all starts at around 1,199 RMB, roughly $180. The highest it goes is 1,799 RMB ($270) for a model with 4 GB of RAM and 64 GB of storage. The Honor 9 Lite will launch first in China on 26th December, to be followed by 14 other countries. No word on US availability yet.
SOURCE: Honor