Huawei, Google Made An Android Dev Board Ala Raspberry Pi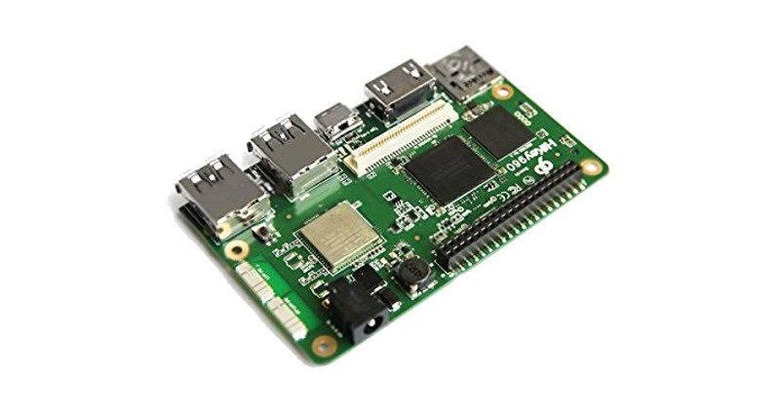 We may receive a commission on purchases made from links.
Although still primarily associated with smartphones and, sometimes, tablets, Android has long outgrown that limited device category. It can now be found on smartwatches, TVs, PCs, laptops, cars, and, soon, household appliances. This means that the budding Android developer might want to be able to develop apps that aren't constrained to one type of hardware. They will need a reference development hardware. That hardware has now arrived in the form of the HiKey 960, a Raspberry Pi-like board developed, surprisingly, by Huawei, with some help and approval from Google.
Huawei is hardly someone you'd expect to come out with an RPi-like development board. But as much as it is about helping Android developers make and test apps for a wider range of use cases, it is also an attempt at promoting it home-made application processor, the Kirin 960. Used in smartphones like the Huawei Mate 9, Huawei P10, and Honor 8 Pro, the benchmarks and performance reviews of the chip have been promising, perhaps encouraging Huawei to break it out into a potential new business.
Though some of its specs may be similar to a smartphone, the HiKey 960 is really more like a single board computer (SBC) like the Raspberry Pi. In addition to the Kirin 960 CPU, it comes with 3 GB of LPDDR4 RAM and 32 GB of UFS 2.1 storage.There's already Bluetooth 4.1 and 802.11 b/g/n/ac Wi-Fi built-in but no Ethernet port. There's one USB-C port, two USB 3.0 ports, and HDMI out. And, like any development board, it has a variety of pins for interfacing with peripherals and other electronics.
The board's default OS is the version of Android from the Android Open Source Project or AOSP, with a rather older Linux 4.4 kernel. Google officially supports this board, along with an older and less powerful HiKey 620, as reference Android boards for development. Although primarily intended as an "Android PC" device, it can also be a test bed for Android TV and Android Things development. The HiKey 960 is being sold on Amazon for $240.
VIA: PC World