Huawei foldable phone renders hint at what's coming at MWC 2019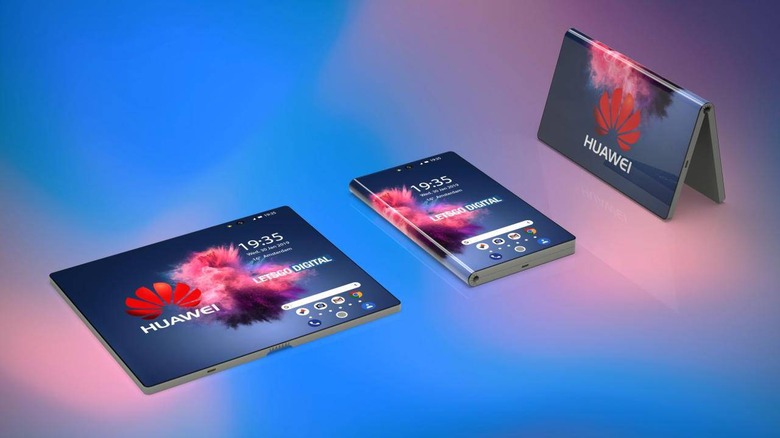 Another day, another foldable phone patent made real thanks to some fancy 3D renders. Samsung is hardly the only one interested in this new phone form factor and MWC 2019 in a few weeks might see a good number of similar prototypes. Huawei has long boasted that it, too, has a foldable phone in development though it has so far failed to show even a shadow of it. But if its words last week were true, we could see the first foldable 5G phone soon and this is how it might look like.
Of course, it's pure conjecture at this point considering only Samsung and Lenovo have actually shown working prototypes of their foldable phones. So far, all anyone has been able to gather from Huawei are patents that LetsGoDigital has now given better form.
Seen in these renders is the odd hinge that almost resembles Microsoft's Surface Book "scorpion hinge". Based on Huawei's patent, the display might be on the outside in contrast to Samsung's clamshell design. This removes the need for a second screen to use the phone when closed but it does expose the one and only screen to potential damage.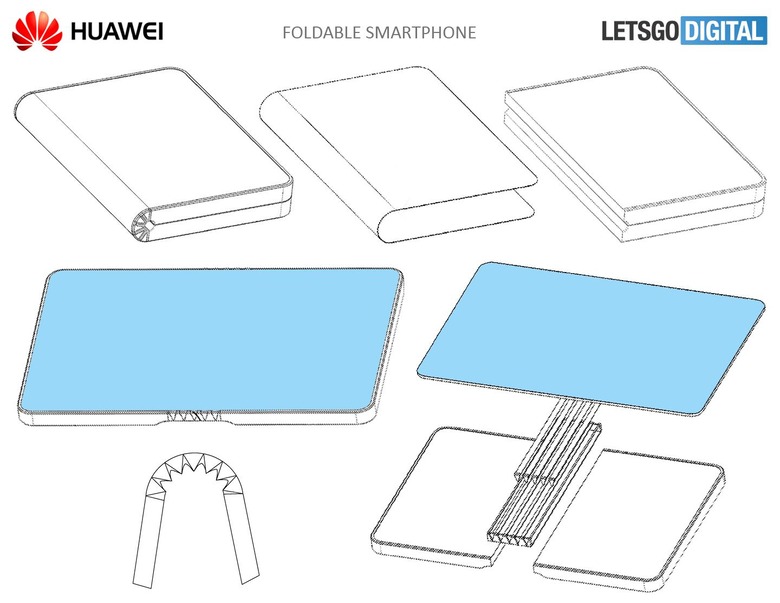 LetsGoDigital believes that the foldable device will have a larger display than what Samsung has so far shown. That does mean, however, that it will also fold into a bigger phone. The unique hinge of the device forms a convenient hole when folded but it's still unknown if Huawei plans on shipping a stylus with it.
This Huawei device will be marketed under the Mate brand but no name has been given yet. The specs are still mostly unknown but, at least based on Huawei's pre-MWC press briefing, it will run on a Kirin 980 processor with a Balong 5000 5G modem.