Huawei foldable phone could be ready next year, says CEO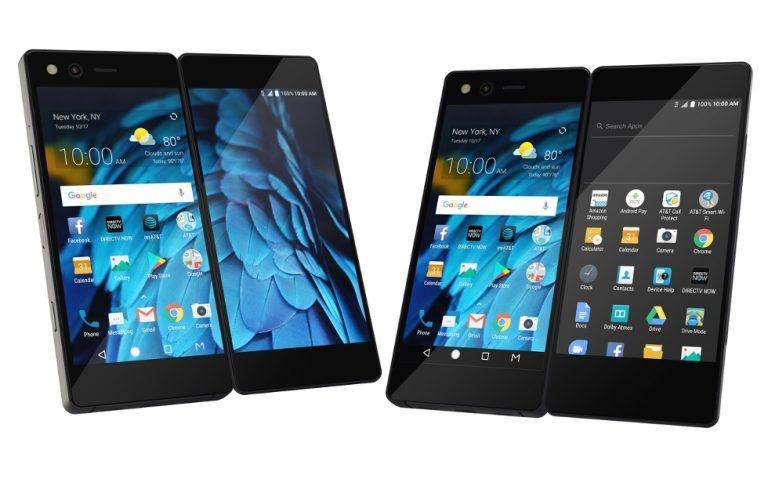 If 2017 was the year of nearly bezel-less phones and 18:9 screens, 2018 could be defined by foldable devices. That might very well be the trend next year if the forward-looking statements from two of the world's biggest smartphone makers truly come to pass. Samsung has already made it known that it's long awaited and speculated foldable phone could make a debut next year. Now Huawei CEO Richard Yu is chiming in, saying that it, too, has a working prototype and that its foldable smartphone might be ready in 2018 as well.
This somewhat unexpected statement came on the heels of ZTE revealing its own take on the foldable smartphone idea, the ZTE Axon M pictured above. While not exactly the foldable dream, ZTE's take is safer, a bit more practical, and, more importantly, now available for purchase.
Yu has been coy about the approach that Huawei will take in that space. Lenovo has already shown its hand, with a tablet that folds into a phone with the display facing out.It's similar to the Axon M except, of course, it uses one continuous screen rather than two. Samsung, on the other hand, is expected to have one that folds with the display tucked inside instead.
All that the Huawei chief exec is willing to say is that they are using two screens but that, like ZTE, they still have a gap in between. They're goal is to make that gap disappear to give off the illusion of one large whole screen instead of two. How it plans to execute on that is anyone's guess.
While Huawei has had its fair share of innovation in the smartphone space, displays haven't exactly been one of them. Depending on how and, perhaps just as important, when it pulls this foldable phone off, it could give Huawei the publicity boost it needs to aim for the top spot that it so greatly desires.
VIA: CNET