Huawei faked Nova 3 camera output with a DSLR again
The heavy emphasis placed on smartphone cameras these days are sending companies scrambling to prove theirs is the best, be it in camera hardware, AI features, or both. Huawei, who has partnered with famed camera lens maker Leica for its premium models, naturally wants to give buyers of its mid-range smartphones the same assurance. It did everything it can to advertise the newly-launched Nova 3 and Nova 3i's DSLR-like performance, including actually using a DSLR camera to pretend that it came from the phone.
Had it not been for this blunder, few might have actually heard of the Huawei Nova 3 and its lower spec'd sibling, the Nova 3i. The phones are marketed at emerging markets, particularly EMEA and Southeast Asia, bearing decent but mid-range specs. Like with any camera on whatever price tier, Huawei is putting the focus, pun intended, on the phone's cameras. In this case, however, the emphasis is on the dual front cameras, with a 24 megapixel f/2.0 sensor paired with a 2 megapixel depth sensor.
The video ad above, straight out of Huawei Egypt's channel, definitely makes that claim. Of course, ads are never what they seem and you can expect no small amount of magic behind the scenes. Or in post-processing. Rare, however, is when the magic trick is revealed, like when Sarah Elshamy, the actress from the ad, accidentally posted a "behind the scenes" picture on Instagram. which has now been immortalized on Reddit. Lo and behold, the Nova 3 was nowhere to be seen and, in its stead, was DSLR camera.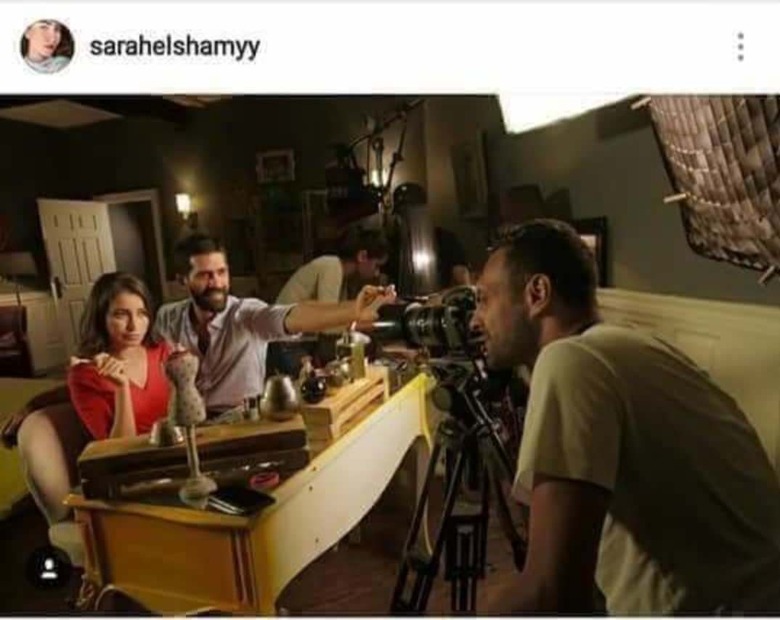 This isn't Huawei's first marketing blunder involving a DSLR. In 2016, it posted a photo on its Google+ page that seemed to hint that a beautiful sunrise was taken with the Huawei P9's dual cameras. The EXIF data, however, betrayed the fact that it was actually taken with a Canon EOS 5D Mark III. Huawei later apologized for not being clear in the captions that the photo was taken with a DSLR during a photo shoot for the Huawei P9. It will be interesting to see how it will try to explain this ninja substitution technique.