Huawei can no longer make phones with SD card slots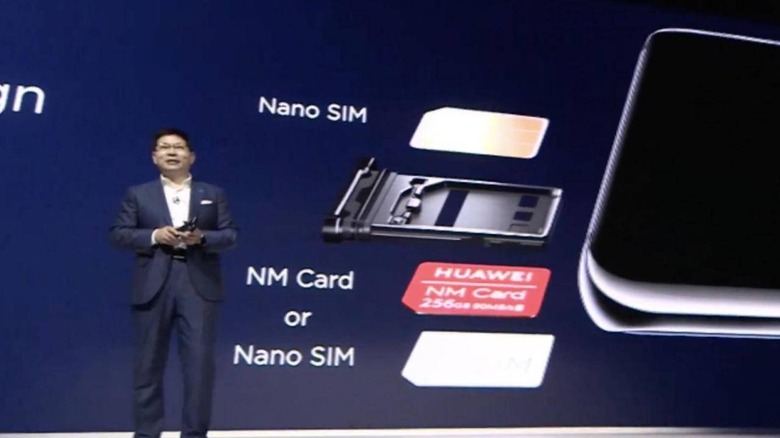 Huawei just can't catch a break, which isn't really a surprise considering the pressure it's under. Of course, companies in the US are also under the same pressure to cut ties with the Chinese company. The latest to unceremoniously give Huawei the boot, at least from an outsider's perspective, is the SD Association which practically means Huawei is no longer allowed to make products, including smartphones, with SD or microSD card slots.
On the one hand, there has been some movement in the Android world to remove storage expansions via microSD cards. On the other hand, it hasn't gained much traction though, even on high-end phones that have ditched the even older 3.5 mm headphone jack. This development puts Huawei's and Honor's mid-range and lower phones at risk, as those usually come with relatively lower storage space out of the box.
The SD Association, which develops and authorizes the use of standards related to SD storage and products, is just the latest to cut ties with Huawei. Like most of those other companies, it hasn't made any public announcement about it. The sudden and silent disappearance of Huawei's name from the list of member companies speaks louder than any press release, however.
Perhaps Huawei saw the writing on the wall in ZTE's near demise and developed its nanoSD or NM card technology exactly because of that. However, it's still unknown how much it will affect this new technology that still isn't easily accessible even for Huawei's phones. The company will definitely have to step up its production and lower card prices to meet the new demand it will face.
Even with capabilities to produce its own mobile chips and storage card technology, Huawei is slowly losing ground on the smartphone manufacturing space. Losing ARM support will put it in an even more precarious situation and Huawei could find itself out of the mobile business quickly.