Huawei beat Apple in smartphone sales, for now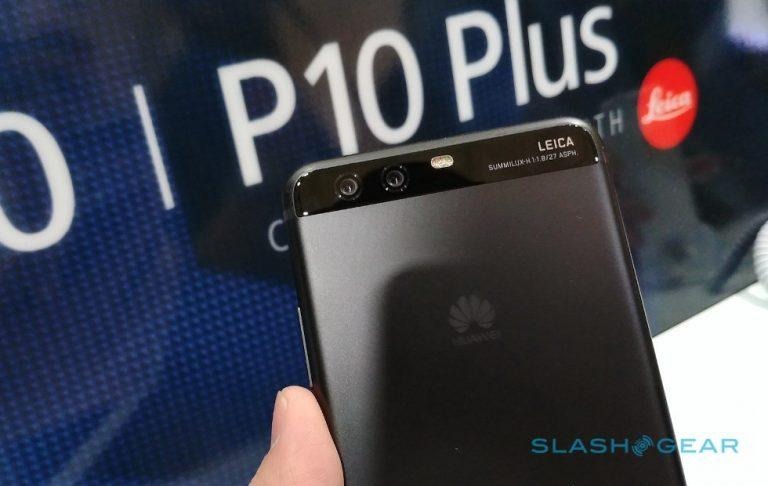 Has Apple finally lost its touch? That depends on how you see it and, more importantly, when. According to Counterpoint Research, Apple is no longer the number 2 smartphone vendor in the world, but it's still in the top 3. Actually, it is exactly number 3, with Huawei taking up that precious second spot. At least for now. Android fans, don't worry, Samsung is still number one. Again, at least for now.
The market research firm's conclusions were based on the numbers flowing from September 2016 to July 2017. However, it might be too early for Huawei to revel in its victory. Those same numbers show, and Counterpoint Research does say, that Huawei only took the lead in June and July sales, though the projected numbers for August are just as positive.
Even then, as the graph below shows, it only overtook Apple because iPhone sales started to fall after last year's holiday season, and climbed a bit up last July. This trend is not surprising to market watchers and Huawei might quickly lose whatever small gain it has starting this month, when Apple's iPhone refresh comes out. Yes, that includes the most expensive iPhone 8 (or iPhone X) as well.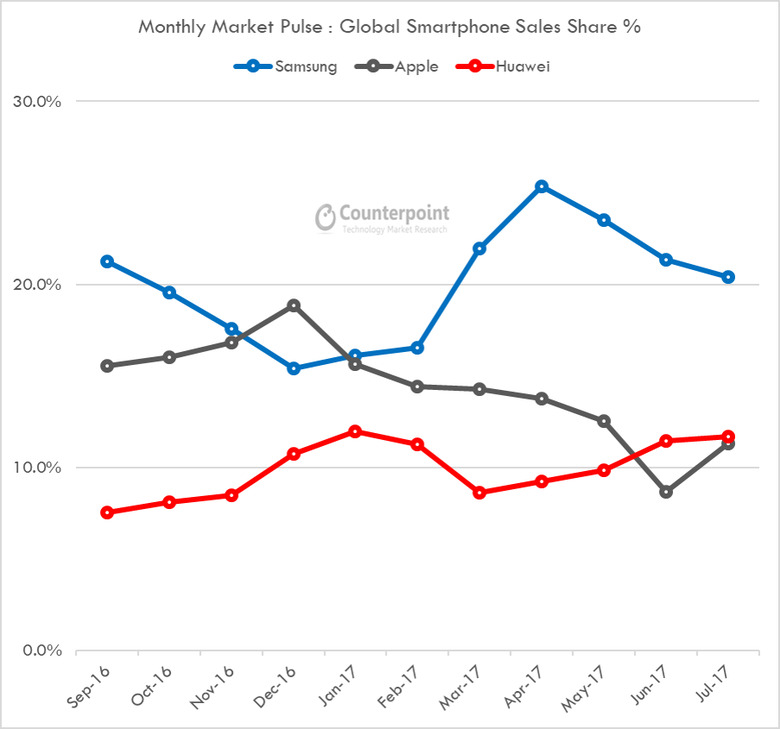 Numbers aside, the fact that Huawei came this close does show the changing trends in the smartphone market, as Chinese OEMs like Huawei, Xiaomi, OPPO, and Vivo start to eat into the pie held by Samsung and Apple. That even despite many of these smartphone makers having very little to no official presence in the US.
It is, however, all a numbers game at the end of the day. Smartphone sales numbers doesn't exactly discriminate between specific models. So while Huawei does have the numbers, none of its flagship models, like the P10 or Mate 9, have entered Counterpoint Research's top 10 phones.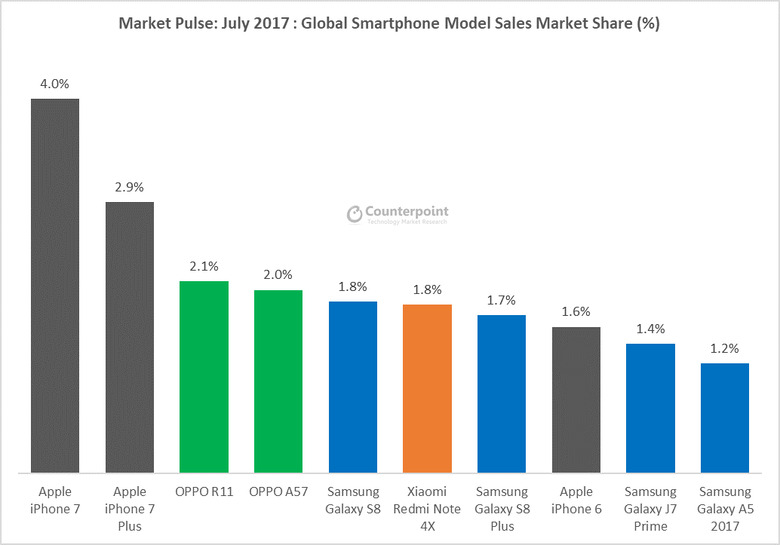 SOURCE: Counterpoint Research