Huawei Ascend G600 smartphone launches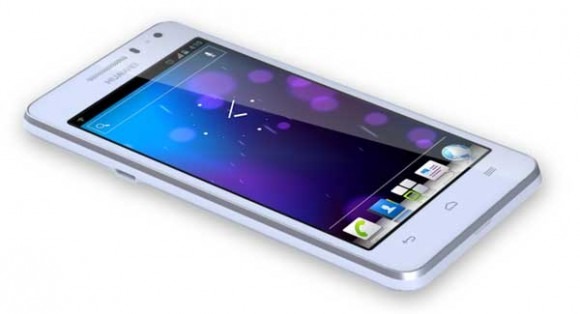 Huawei has announced the launch of its latest Android smartphone called the Ascend G600. The smartphone runs Android 4.0 and has an eight-megapixel auto focusing rear camera. The phone also features a pair of speakers with DTS surround sound to provide high-quality audio on the go. Huawei promises that the new smartphone will provide more visual clarity, more speed, and more power for smartphone users.
The mobile phone has a 4.5-inch IPS LCD screen with a resolution of 960 x 540. The phone uses a 1.2 GHz dual-core processor. Power comes from a 1930 mAh lithium polymer battery that can be fully charged in four hours. The phone promises to start quickly with power on in only 5 seconds. Standby time for the smartphone is more than 15 days.
The phone has a number of other features, including integrated Wi-Fi Direct, Bluetooth, and DLNA compatibility. Wi-Fi Direct allows the smartphone to connect to other compatible devices without needing a wireless network. That will make trading files and photos on the go simple. The phone has 768 MB of RAM and 4 GB of ROM storage.
The device has a micro USB port and supports microSD cards up to 32 GB for expanded storage. The dual-core processor is from QUALCOMM, and the phone supports NFC mobile payment technology. The phone will be offered in black or white in select markets starting in September. Pricing is undisclosed at this time.