HTC's "Brilliant U" ad makes you want to squeeze everything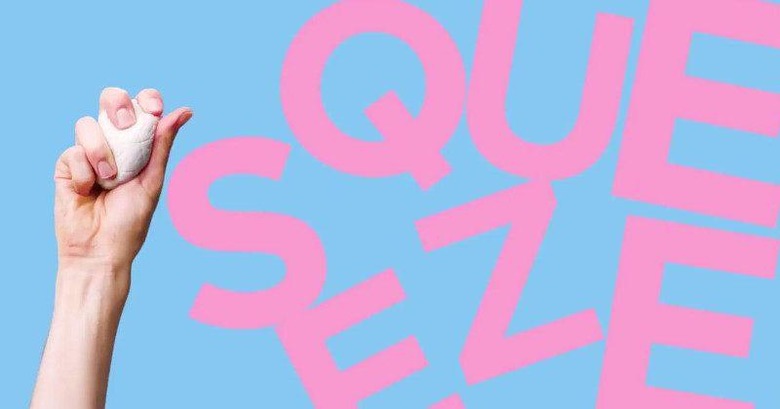 If the tagline for the next HTC flagship isn't "for the squeezable U", it would be terribly disappointing. The company has just released its second teaser video for what is believed to be the HTC U "Ocean" or HTC U 11 and, unsurprisingly, it is playing on what is also expected to be its headlining feature. This HTC smartphone has been leaked to have pressure sensitive side edges that allow you to squeeze the phone to make something happen. Other than breaking it, of course.
HTC's video ad makes the claim that squeezing is natural. If you want to be really serious about it and deconstruct it, that would actually be false. Gripping is natural, squeezing isn't. Gripping a phone to make sure it won't slip, fall, and shatter is natural. Squeezing it to activate some feature, not so much. In fact, one could imagine how a stronger grip to protect the phone could be easily misinterpreted as a squeeze.
For now, however, we'll reserve judgment on that feature until we see it. It is interesting that HTC is putting such an emphasis on this esoteric feature, especially in the face of lukewarm reception of its soon to be former flagship, the HTC U Ultra. That smartphone was mostly criticized for lacking some punch. This is probably not what critics were expecting to be HTC's response.
Other than the squeezable feature, the HTC U 11 is expected to sport pretty much the top of the line hardware forthe second half of 2017. That includes a Qualcomm Snapdragon 835, 4 or 6 GB of RAM, 64 of 128 GB of storage. It will still have no headphone jack but will apparently gain some amount of water resistance. Just in case you want to squeeze it by the poor or shower.
HTC faces an uphill battle now that the LG G6 and Samsung Galaxy S8 have landed in the market. While its performance and features weren't exactly terrible, except perhaps for the HTC Companion, it will have a hard time standing out from the top dogs, even with its glossy exterior.