HTC workaround for avoiding Apple patent infringement ruling is complete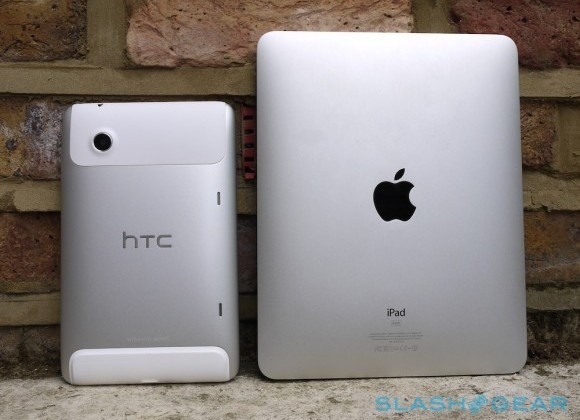 HTC has been embroiled in multiple patent litigations with Apple over the last year. One of the patent cases involved HTC infringing on some of the user interface patents that Apple held. The judge in that case ruled against HTC and said that the company was infringing one of the Apple patents in that case. HTC lost a patent case against Apple on a patent involving linking and analyzing data and resulting in an import ban on some products.
Bloomberg reports that HTC has finished the workaround to avoid the patent Apple hold involving user interfaces. HTC CEO Peter Chou said, "It's [the infringing tech] actually quite rarely used." HTC still maintains that while it lost the patent case and was found to be infringing on an Apple patent, that the suit was a win for it.
HTC says that out of the ten cases of infringement that Apple alleged, the ITC only found infringement on one of the patents. The courts gave HTC until April 19, 2012 to comply with the ruling. With the workaround already, complete HTC is well ahead of the game.
[via Bloomberg]