HTC Wildfire X launch signals the start of the end of a brand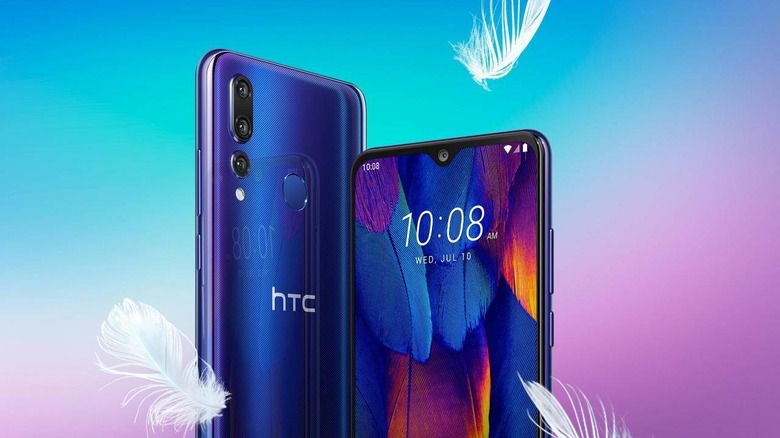 HTC's mobile business has long been in predicted to be on its way out but, year after year, the company seems to survive, even if barely. The company still hasn't launched a noteworthy smartphone this year but it seems to be taking a different strategy to make up for nearly absent smartphone sales. The HTC Wildfire X was just launched in India but while it may bear the name and some looks of the Taiwanese company, that may be the only thing HTC about it.
There isn't anything inherently wrong with the HTC Wildfire X. On paper, it seems like a normal mid-tier phone, albeit one running on a MediaTek Helio P22 with 3 or 4 GB of RAM and 32 or a surprising 128 GB of storage. The 6.2-inch HD+ waterdrop display might sound like a "meh" but the fact that it has three cameras on its back, an 8 megapixel main sensor with 8 megapixel 2x zoom and 5 megapixel depth sensor, is pretty impressive for its price point.
The slight problem with the HTC Wildfire X is that it is an HTC phone only in name and quite literally at that. It is actually manufactured by Lava, now owned by InOne Smart Technology, both of whom are Indian companies. In other words, it's an India phone that licensed the HTC name.
Nothing wrong with that, of course, as that is the same strategy used by TCL and BlackBerry. That licensing of the BlackBerry name, however, coincided with the Canadian company's withdrawal from the smartphone race. HTC has been rumored to be looking for licensees to make HTC-branded smartphones and it seems it has found its first customer.
The HTC Wildfire X, however, may have a bigger problem. The phone starts at 9,999 INR, roughly $140. It may sound incredibly low but it is also around the same price point as Xiaomi's Redmi phones that offer higher specs and more features. Lava may be banking on patriotism and loyalty to local brands to fend off more tempting offers from Chinese OEMs.