HTC Wildfire E to revive forgotten brand in Russia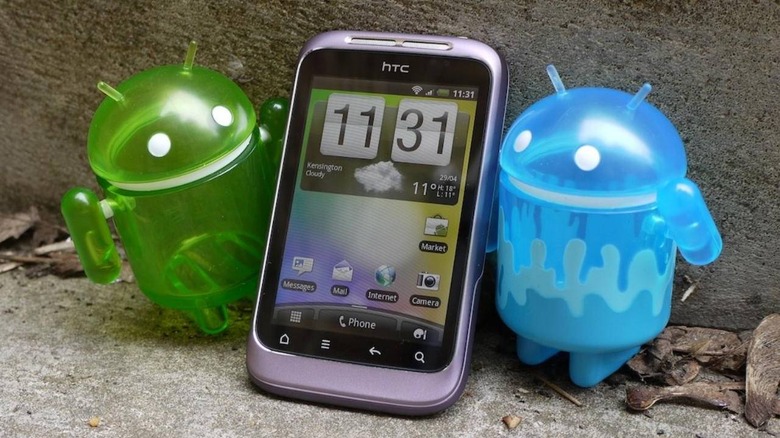 HTC is one of the embattled smartphone companies that just refuses to say "Uncle!". Year after year, it puts out smartphones that fail to reach sales targets. Despite rumors that it's winding down its mobile business or focusing on niche markets with its Exodus blockchain phone, the company keeps putting on a strong face. It might have found another way to get its phones around by partnering with local companies to produce or market HTC-branded phones like a never before heard Wildfire E in Russia.
The Wildfire has been one of HTC's oldest phone brands, launching first in 2010 and again in 2011 with the Wildfire S pictured above. Even back then, the Wildfire was marked by its low-end specs and now it seems that this so-called Wildfire E will carry on that lineage. In 2019 budget specs, of course.
According to Russian media, this HTC Wildfire E will be powered by a UniSoc SC9863 processor with 2 GB of RAM and 32 GB of storage. The 5.45-inch IPS screen will have an 18:9 HD+ resolution. It will all be powered by a 3,000 mAh battery.
Despite the presumably diminutive size and low-end specs, the Wildfire E will boast of a dual camera system with a 13 megapixel main sensor and a 2 megapixel assistant. The front will supposedly have a 5 megapixel shooter. To keep costs down, the phone will go old school with micro USB and 3.5 mm ports.
What's rather interesting about the phone isn't just the phone itself but the company that will be behind. HTC won't be the one to do the marketing and selling of the HTC Wildfire E but will leave in the hands of Ark Devices. The Russian company has been responsible for bringing Chinese brands like ZTE's nubia to the country with mixed success. Perhaps it could put that same magic to use in HTC's favor.