HTC Vive X welcomes 33 new startups to its accelerator program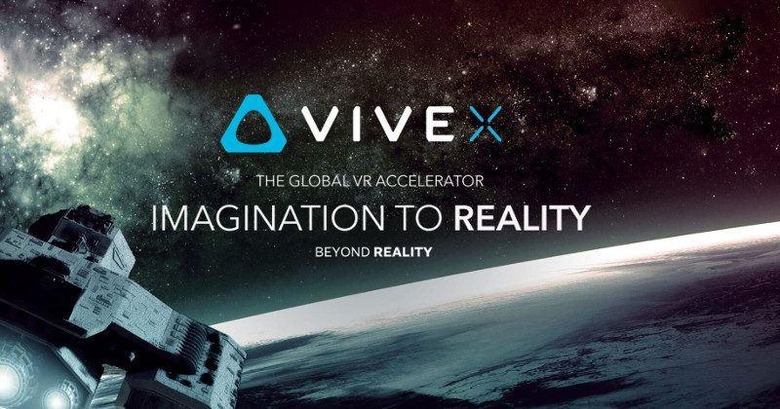 In pushing the virtual reality market forward, it really isn't enough just to have a VR headset or a set of demo apps and games. It isn't even enough just to have a platform to build upon. You also need the builders that will utilize that platform. Last year, HTC announced its Vive X accelerator program in a bid to grab that mindshare away from competing platforms like Facebook's Oculus. Now it is announcing the second batch of 33 startups that will get a chance to learn from HTC directly about creating virtual, augmented, and mixed reality experiences for fun and profit.
33 companies out of 700 applicants from four locations around the world. That's how fierce the competition has been to get into HTC's good graces for a chance at investment and resources for VR and AR projects. It's not yet known if 33 is going to be a permanent thing, but HTC Vive's first batch of startups also totaled that much.
It perhaps bears noting that less than a third are directly related to games and not more than half of the total devoted to entertainment. Some companies focus on enterprise or business while others dabble in research. It is perhaps a sign of the growing maturity of the VR space beyond games and fun, or perhaps these were specifically chosen to give off that impression.
Encouraged by the success of these two Vive X batches, HTC is opening up its fifth incubator location. Tel Aviv now joins San Francisco, Taipei, Beijing, and Shanghai in trying to gather VR and AR talents from all corners of the globe. HTC is also opening the doors for applications for the next accelerator batch in all the five locations.
It is perhaps interesting to note that the words "AR" and "augmented reality" present in HTC's announcement. More and more tech companies are putting equal, if not heavier weight on AR, especially with Apple's formal entry into the arena. Although Vive initially started out as a VR platform, HTC seems to be invested in making sure it doesn't get left behind on the AR front either.