HTC VIVE is now the cheapest it's ever been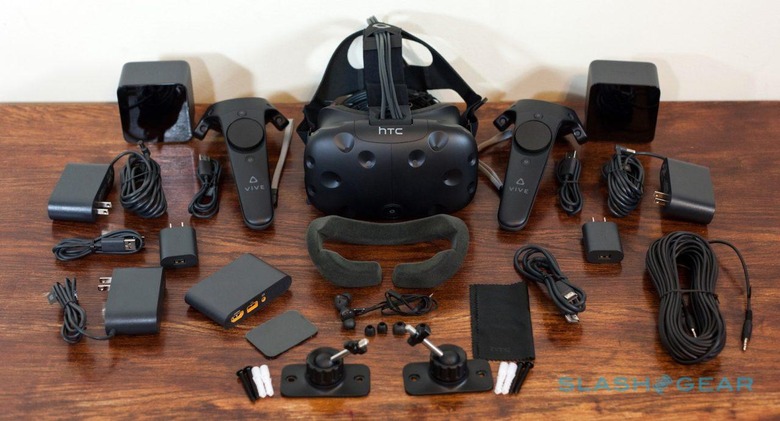 As HTC prepares to launch the souped-up VIVE Pro, it's taking a look at the original VIVE and the bundle it offers to those looking to dive into VR. Today, HTC is announcing that the VIVE is getting yet another price drop, so if you decide that the VIVE Pro is a little too expensive for your tastes, you might want to consider its predecessor instead. Beyond that, this might put even more pressure on Oculus Rift, which has seen a handful of price drops of its own.
Beginning today, the price of HTC VIVE full bundle is dropping down to $499. That's quite a drop from the $799 it launched at a mere two years ago, but with the VIVE Pro taking over that price point when its launches next month, its clear that HTC thought $599 was a bit too much for the standard VIVE.
Of course, even with this new price, the Oculus Rift still comes in as a less expensive alternative to the VIVE. Last year was an eventful one for the Oculus Rift, as we saw three major price cuts for the headset. Before March 2017, the cost of the Rift was bumping up against $800, but by the time November rolled around, we had seen its price drop permanently to $399.
So, for now at least, the HTC VIVE will still be $100 more expensive than the Oculus Rift. There will likely be plenty of sales throughout the year that see VIVE's price drop to that of the Rift's (and possibly even below), and given how much both Oculus and HTC have dropped their prices over the years, another permanent price cut for the VIVE this year isn't out of the question.
We'll just have to wait and see how this whole thing plays out once the VIVE Pro is on shelves, but for the time being, the standard VIVE bundle is down to $499. That bundle comes with the headset itself, two controllers, two base stations, a pair of earbuds, and a copy of Fallout 4 VR, so it has everything you need to get up and running with virtual reality in the box. This new price is already reflected on VIVE's website, so if you've been waiting to take the plunge on the VIVE, be sure to check it out.