HTC Vive discount and gift card deal knock $200 off price tag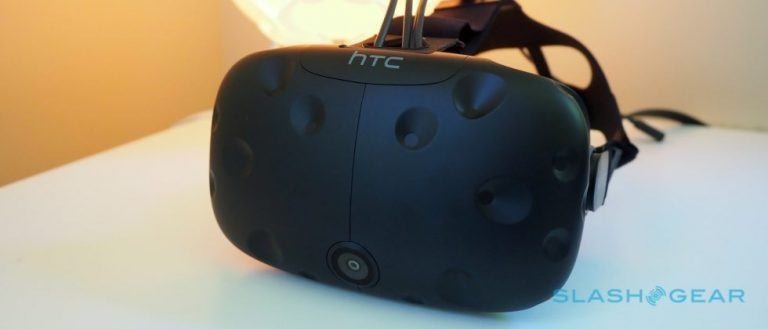 Christmas is officially over, and if you weren't on the receiving end of a VR headset, Microsoft has a deal to make up for it: the HTC Vive priced $100 lower than normal with an extra $100 gift card tossed on top of it and two free games. That brings the savings to $200 in total, assuming you have a use for a Microsoft gift card. The HTC Vive, of course, is a virtual reality headset similar to the Oculus Rift.
The deal has popped up in the Microsoft Store, where the HTC Vive is priced at $699 USD versus its normal $799 USD price tag. In addition to that lower cost, those who take advantage of this deal — which is apparently running all this week — will also receive that aforementioned $100 Microsoft Gift Card.
The gift card could be used to buy other things on the Microsoft Store, and could maybe help you pick-up those better-late-than-never Christmas gifts...or a couple titles for an Xbox One, assuming Santa brought you one this year. Regardless, it's a great deal for those who want to get on board with a serious VR headset.
If you're keen to experience VR but don't have a spare $699 USD lying around, you do have some cheaper options. Those with a Google Pixel phone, for example, can pick up the Google Daydream View headset. Certain Samsung Galaxy owners can get the Gear VR headset, which is largely the same as the Daydream View. And, of course, there are the very low cost options like Google Cardboard, though your experiences with those may be lacking due to head tracking issues and more.
SOURCE: Microsoft Store