HTC Vive Cosmos VR headset pre-orders now available, first mod revealed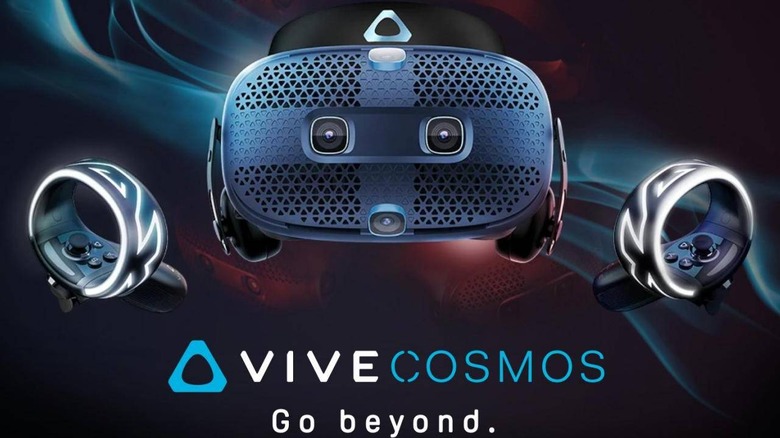 Despite and in spite of its struggles in the smartphone market, HTC has found some light at the end of its dark tunnel thanks to its Vive VR reality platform. It rivals Oculus in the tight VR market and is now trying to gain a lead with the new Cosmos system. Instead of aiming for a standalone headset like the previous Vive Focus, HTC is now envisioning a future-proof platform thanks to a modular system that HTC promises will grow with the user.
One of the disadvantages of young products and young technologies is that they are usually more concerned about putting out 1.0 and 2.0 versions as fast as possible. It's only when things have become more stable, not to mention more profitable, before they start thinking long-term.
The HTC Vive Cosmos is like that version 3.0 that is paving the way for a product that, in theory, could last a lifetime. HTC purposely designed the faceplate to be modular to make it not only versatile but also long-lasting. Its first mod, which will have to be purchased separately, is the Cosmos External Tracking Mod. This is to make the headset compatible with existing Vive Lighthouse base stations available in the market.
Not that the Vive Cosmos will absolutely need external tracking as it utilizes inside-out tracking. The headset has a 2880x1700 screen that can flip up to let users switch between virtual reality and reality in one motion. Integrated on-ear headphones provide the audio while new controllers promise comfort even during extended use.
VR fans can now pre-order the HTC Vive Cosmos which will set them back $699. Those who pre-order the headset by October 2 will also get a 12-month Viveport Infinity subscription. The Vive Cosmos will be the first headset to feature HTC's "reimagined" Vive Reality System experience, including new user interfaces that build upon the company's lessons from the past years competing in the VR market.