HTC U12+ renders confirm next month's star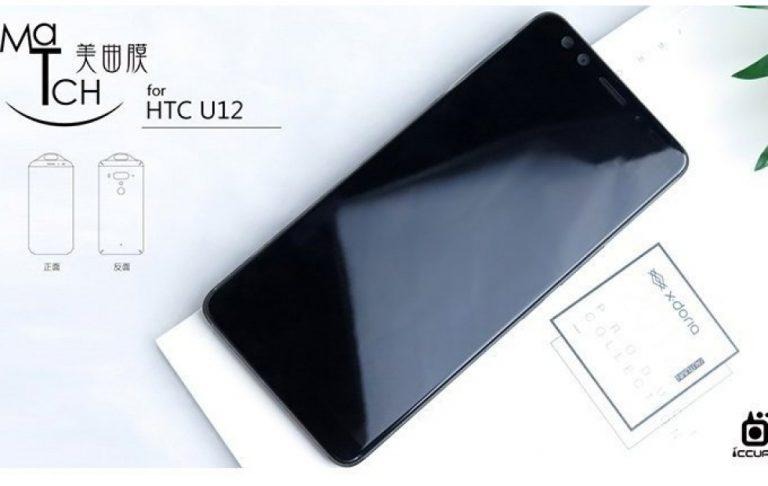 Former smartphone giants are having difficult days but none perhaps more than HTC. It has seen quarter after quarter of losses that have now reached two digits. And while it bravely puts on its poker face year after year, every new premium phone it puts out makes people wonder if that would be its last. That same question naturally faces the HTC U12+ and this latest pair of renders from a screen protector maker more or less confirms how ready the smartphone is to take on the challenge.
Truth be told the renders don't exactly add anything new to what we've seen before. It mostly serves to confirm everything we've heard and seen from other leak sources. It could either mean we're right on the mark or, alternatively, everyone just got it wrong.
The images confirm the dual cameras both on the back and on the front, something not unknown but still rare for HTC. It's hard to tell from these renders whether HTC has also changed its aesthetic language for the glass back, which would make it the second time in a row that it did.
But just as important as what we're seeing is what we're not seeing. And thay is the notch. Unlike most manufacturers, including LG, HTC is bravely eschewing the "rabbit screen" trend, perhaps in an attempt to avoid too much controversy it doesn't need.
In other words, the HTC U12+ will be as conventional as you can get, save for the dual front-facing cameras. It's a bold and risky decision for a company for whom traditional methods are obviously not working. Given how HTC seems to be winding down its smartphone business, the HTC U12+, expected to be out in early May, could very well be its last one after all.
VIA: phoneArena