HTC U12 design tipped to have a subtle change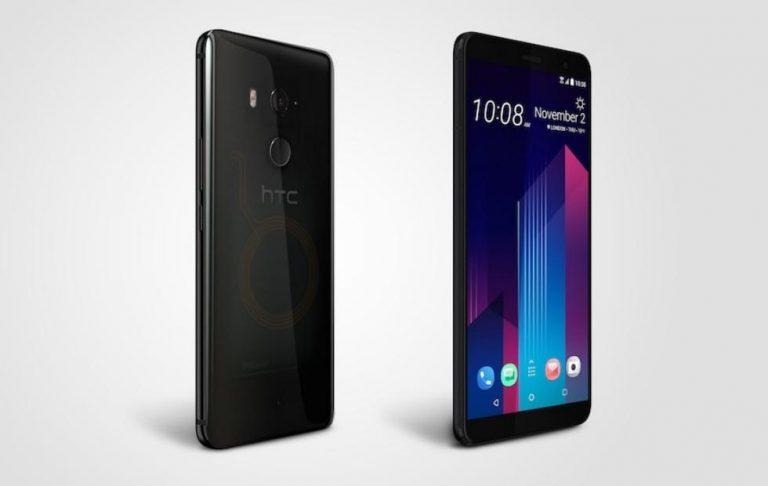 With Samsung's time on stage now over, we will soon be hearing more about those who didn't brave the MWC 2018 storm. Huawei is next up with its notched P20 and LG might be following next month, though details of its next flagship is still mostly a mystery at this point. That pretty much leaves HTC as the one other major OEM expected to make a grand entrance this first half of the year. And when the HTC U12 does make that entrance, it will come not just with two cameras on its back but with a slight change in that back's design as well.
With its new U series, HTC adopted a new design language. It threw out its almost iconic all-metal design in favor of a new "Liquid Surface" aesthetic. Despite the name, the design actually takes advantage of the play of light on glass surfaces (it is Sony that actually just adopted a water-based theme for its design).
Fans of this new HTC image need not worry. The company isn't changing course so soon. Instead, it will be augmenting the design with a new color and texture. According to sources, the HTC U12 will come with a "matte white" finish on its back, with the usual sandwich glass-metal-glass. What this means in practice is yet unknown. Matte materials are often less glossy and less reflective, hinting that this HTC U12 will be less flamboyant in terms of appearances.
More than just looks, the HTC U12's real claim to fame would be its specs. Just recently we got wind of the premium hardware the smartphone will have, which, to be fair, might have already been seen in the HTC U11+ pictured above. Except for the Snapdragon 845 of course. And the 12 megapixel + 16 megapixel dual cameras on the back. If the first sighting of what is believed to be the U12 is correct, it might be one of the first phones to support 5G networks.
The real question is whether the HTC U12 will have enough to save HTC's sinking mobile ship by the time it comes out in mid-May. HTC's flagship are somewhat notorious for garnering positive reviews but disappointing sales. There are already signs that HTC might be on the verge of completely folding its mobile business, making every new HTC phone potentially its last.