HTC U11's squeezable edges come at a terrible cost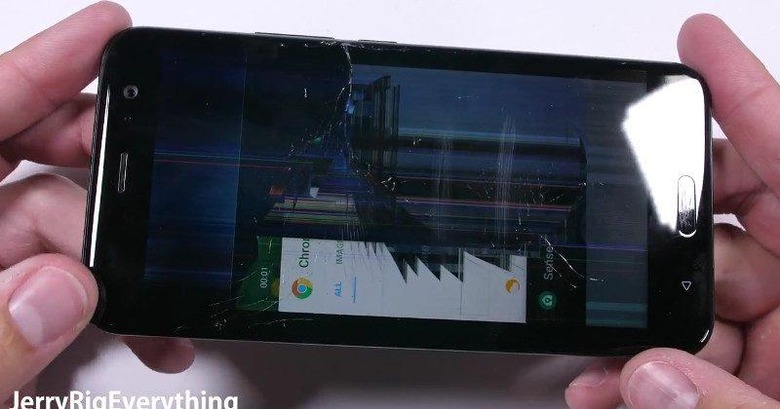 HTC tried to explain away criticisms of the HTC U Ultra by claiming it wasn't meant to be their main story in the first place. In a sense, the HTC U11 is meant to be both their star and their redemption. In some ways, like in specs, it does fit the bill. But in at least one way that might be more important to users, it fails to make the grade. As Zack Nelson from JerryRigEverything found out, the HTC U11's headline feature has a nasty side effect: a horribly bendable phone.
We'll skip the other tests, which fortunately seemed to have become less of a problem these days, with some exception. Gorilla Glass 5 works as advertised, protecting the screen from keys and coins. LCDs burn but also recover. It seems that almost all is well in HTC land. That is, until we come to the bend test.
It been a while since we've seen a phone that not only flexed but also retained its bent shape. Some of the more horrific failures that Nelson tested simply broke in half. That flexibility is thanks to the flexible frame of the HTC U11, a necessary requirement to implement its squeezable Edge Sense feature. But that kind of frame has an even bigger problem when bending the phone from the front.
When applying pressure on the display, the screen just cracks, resulting in a practically dead phone. Nelson theorizes that this is a result of the significantly reduced structural integrity when combining a very rigid curved glass and a flexible frame, with no conventional plastic padding in between. Force isn't distributed away from the screen and, as a result, the screen easily cracks. Ironically, the glass back survives but it doesn't really add anything to structural integrity since it's just placed on top of the frame.
While some might argue that Nelson is a very strong man, the bendgate that started a few years back was triggered by complaints from users who place their phones on their back pockets. It's definitely something you might want to avoid with the HTC U11, if you don't end up avoiding the phone altogether.