HTC U11+, U11 Life leaked hands-on leaves nothing to imagination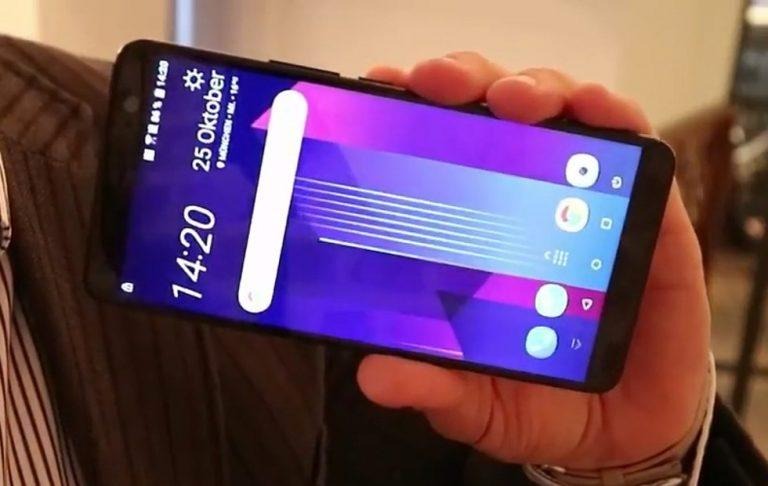 There are barely two days left before HTC makes its last big announcement for 2017 but, as it stands, there might not be anything left to expect other than confirmation and availability details. The HTC U11+, as well as the HTC U11 Life, have been leaked to death already that there might be no surprises left. And perhaps to banish all remaining doubt, a new hands-on video leaks online, showing working models of both smartphones, which simply confirm everything we've heard so far.
The HTC U11+ will be HTC's entry into the 18:9 screen race. But while that's already more or less expected, we see here that there's still a good amount of bezels top and bottom of the screen. Not excessive, but still very significant. That would mean you are more likely to feel the size of that 6-inch screen than from other bezel-less 18:9 flagships.
HTC, however, still isn't jumping on the dual camera trend yet. You still get one large camera on its back, with the fingerprint scanner and home button underneath. Curiously, the hands-on unit shows a U11+ with a translucent glass back, which reveals the wireless charging coil. This could make JerryRigEverything, semi-happy.
In contrast, there isn't much to say about the HTC U11 Life. It might not be immediately apparent, but HTC swaps out glass for glossy plastic in the mid-range phone. Despite its stature, it still sports HTC's Edge Sense, which will perhaps behave differently, depending on what version runs on it.
The biggest question about the U11 Life is its Android version. If it is meant to be an Android One device, like what is implied in this hands-on, it will naturally come with Android 8.0 Oreo. That said, there might be a different model headed to the US, one that will come with HTC's own Sense UI and, therefore, Android 7.1.1 only.
VIA: Blick