HTC U11 Life leaked by T-Mobile, Germany's first Android One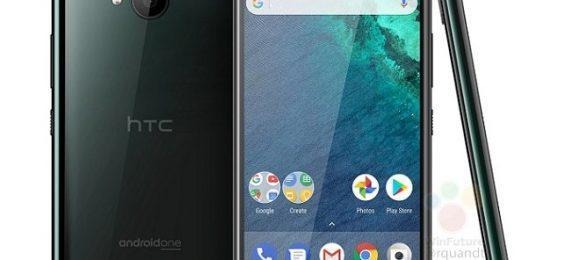 There is a saying that goes something like throwing as many things at a wall and see which ones will stick. HTC seems to be applying that philosophy well to its smartphones. This year alone we've had the HTC U Ultra, the HTC U11, and, soon, the HTC U11 Plus and HTC U11 Life. While the U11 Plus is expected to be unveiled in just a few days, there has been no solid word on the U11 Life. But thanks to T-Mobile, we've got an almost complete look at the mid-range smartphone, hinting that it is probably not that far behind.
The HTC U11 Life is veritably the Baby Bear of the U11 lineup, with the existing U11 and the upcoming U11 Plus standing as its parents. There have been bits and pieces of the smartphone leaked here and there but the biggest dump of them all ironically comes from T-Mobile itself.
According to the carrier, the U11 Life will run on a Qualcomm Snapdragon 630 with 3 GB of RAM an 32 GB of expandable storage. The 5.2-inch screen gets a resolution of 1920x1080 pixels. The battery is a rather disappointing 2,600 mAh.
That's not to say that the HTC U11 Life is going to be a major downer. For one, it will boast of 16 megapixel cameras, not only on the back but also on the front. But perhaps more importantly, it has the same squeezable Edge Sense as the U11. And as with the U11, users will have a choice of which AI assistant to call, be it Amazon Alexa, Google Assistant, or even HTC's own Sense Companion.
One odd detail about T-Mobile's U11 Life is that it is noted to run Android 7.1.1 with HTC's own Sense UI. Previously, it was expected that the phone would be another Android One device like the Moto X4. That may still be true, but not for the US market. According to Roland Quandt, the HTC U11 Life will indeed be a 369 EUR ($430) Android One phone, at least for Germany, making it the country's first Android One phone.
Here's the HTC U11 Life in Brilliant Black – coming as part of Android One program for 369 Euro (for 3/32GB version) https://t.co/wqa4MgDFnH pic.twitter.com/KSH6dveb6u

— Roland Quandt (@rquandt) October 30, 2017
VIA: Android Police