HTC U with Snapdragon 835 shows up at AnTuTu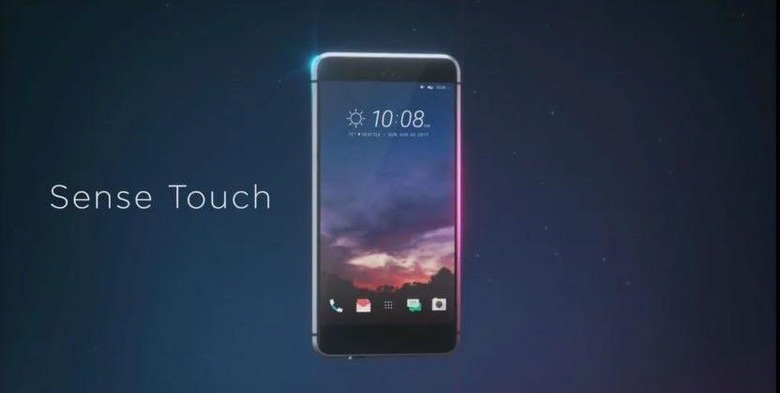 Samsung's deal with Qualcomm seems to have thrown OEM's launch schedules into disarray. Since the Snapdragon 835 won't be available to any other smartphone maker until May at the earliest, companies are left with only two choices. Risk being late to get the Snapdragon 835, like the Sony Xperia XZ Premium, or launch early but settle for a Snapdragon 821, like the LG G6. HTC, it seems, has another strategy. Launch one device early and another a bit later, which seems to be the implication behind this HTC U that popped up at AnTuTu.
Even before the HTC U and U Ultra came on the seen, there has been talk of a high-end "Ocean" smartphone in the works. Apparently, that is still the case with an HTC U "Ocean" believed to be coming soon. That could be the very well be this HTC CBP on AnTuTu bearing a Snapdragon 835. In comparison, the HTC U Ultra was stuck with the Snapdragon 821 only.
The AnTuTu listing also reveals 4 GB of RAM and 64 GB of storage, a 16 megapixel main camera and a 12 megapixel front camera, and a 2560x1440 screen, presumably in 5.5 inches. The HTC phone will happily run Android 7.1.1 out of the box.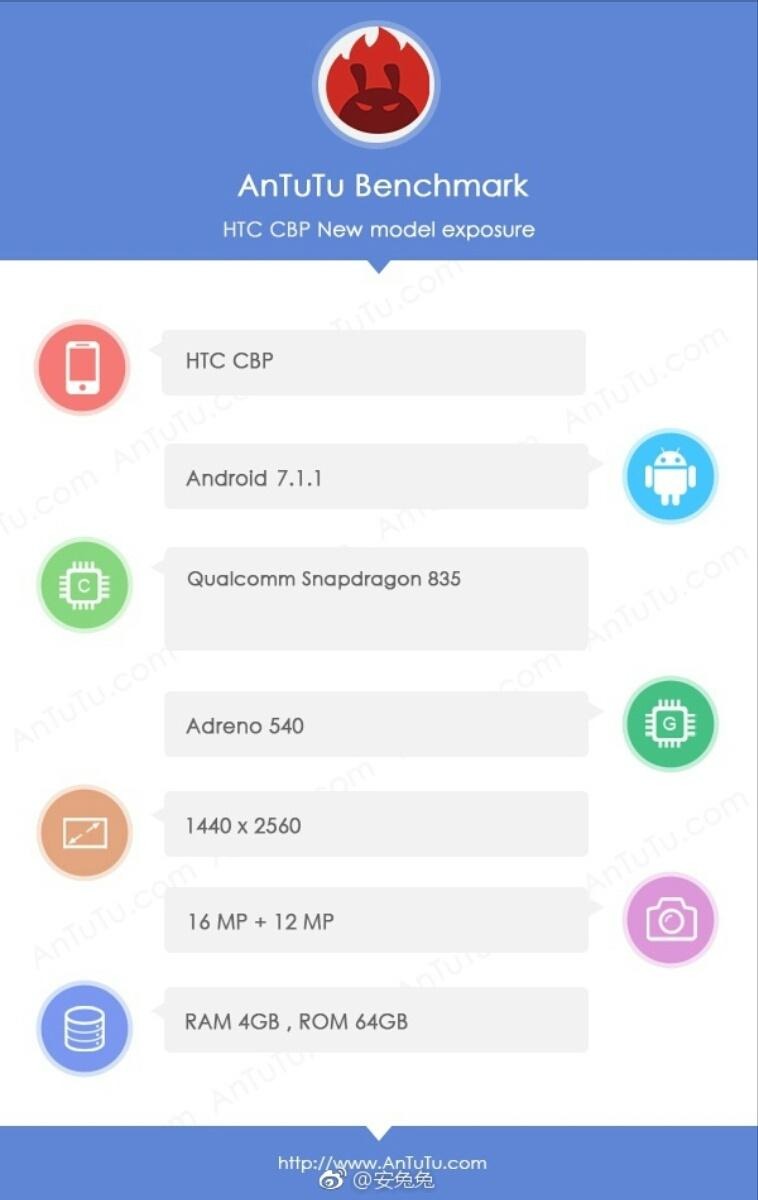 Considering HTC seems to have already poured everything it can on the HTC U Ultra, it raises the question what this new HTC U model will bring to the table. According to recent leaks, that smartphone will have side edges that can detect gestures, which sounds more gimmicky than innovative.
HTC will definitely need more than just gimmicks for its new HTC U line. The literally shiny appearance of the HTC U Ultra wasn't successful in distracting consumers from the otherwise lackluster delivery of HTC early 2017 champions.
VIA: Weibo