HTC U Ultra scratched and bent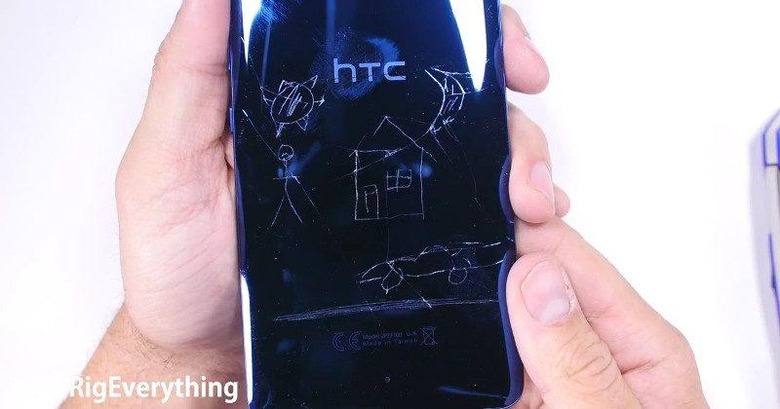 Is HTC really cursed when it comes to smartphones? Based on the rather mixed reactions for the HTC U Ultra, that might seem to be the case. We'll hold off on judging pending our own review, but things aren't looking good for HTC's new vision. Especially when that premium-priced smartphone gets tortured and doesn't survive to tell the tale. Yes, it's time for JerryRigEverything's usual battery of tests to see how resilient smartphones are. Unfortunately for the HTC U Ultra, it belongs to the few that are revealed to be not so resilient after all.
HTC changed many things in its new HTC U direction, perhaps one too many changes. It threw away its old metallic flair for a new glass sheen that plays color tricks on your eyes. Gone is its own BoomSound, replaced by "ear-sensing" and self-adjusting USound technologies. It added a second screen, exclusive to the U Ultra, that is straight out of the LG V10's and V20's book. And it introduced a new digital assistant with limited functionality and a promise of future improvement.
Not everyone was impressed with those changes, however, and neither was JerryRigEverything, a.k.a. Zack Nelson, though for slightly different reasons. He voted the HTC 10 as 2016's most well-built smartphone, but with so many design, material, and structural changes, it raises the question of whether the HTC U Ultra inherits that trait. Unsurprisingly, it doesn't, at least not when it comes to abnormally strong forces.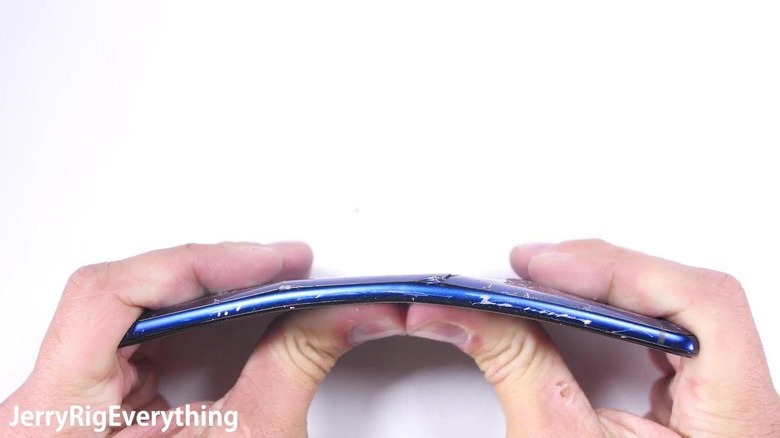 To be fair, the front glass does survive as advertised, at least for a Gorilla Glass 5 protected screen. The back is similarly covered by strong glass that could resist scratches. It, however, doesn't resist fingerprint smudges. When it comes to bending the HTC U Ultra, however, flexes like no other. It should be noted that the back glass would not shatter normally, unless it was already cracked by a level 9 Mohs pick. Sadly, it remains bent that way.
At $749, the beautiful but fragile HTC U Ultra might be a hard sell. Especially when pit against the LG G6 with nearly similar specs, a lower price tag, and a headphone jack or the upcoming Samsung Galaxy S8.