HTC U "Ocean" details leak in full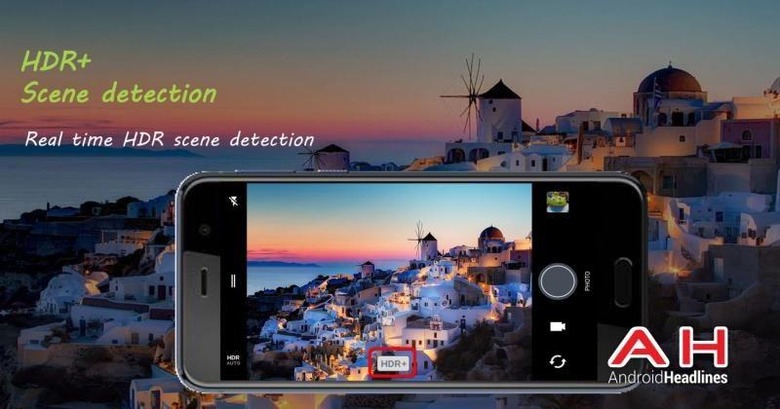 To call the HTC U Ultra "disappointing" would be putting it kindly. A beautiful fingerprint magnet with a lot of buzzwords but very little to show for it, the HTC U Ultra felt a few notches shy of being a flagship phone. And that's probably because it really isn't. Specs and features for the HTC U, codenamed "Ocean", have finally leaked out and, from the looks of it, this is the HTC 2017 flagship fans have been waiting for. Or it's what HTC wants them to wait for.
Undoubtedly, the biggest feature, or perhaps gimmick, will be its "Edge Sensors" that will allow users to squeeze the phone's sides lightly or strongly in order to trigger an action. Users will be able to choose from three sensitivity settings in order to prevent accidental triggers just by holding the phone the wrong way. There are a variety of actions that can be connected to the grip, though the full list still has to be discovered.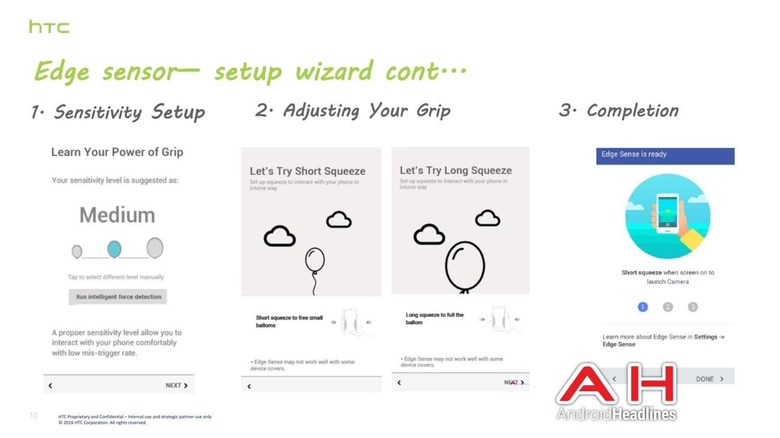 The HTC Ocean will apparently also step up the audio game, both in playback as well as recording. There are four mics, for example, that open the doors to 3D as well as hi-res audio recording. Making a long overdue comeback are dual speakers. Also coming back, apparently, is HTC's own BoomSound, which was strangely absent in the HTC U Ultra.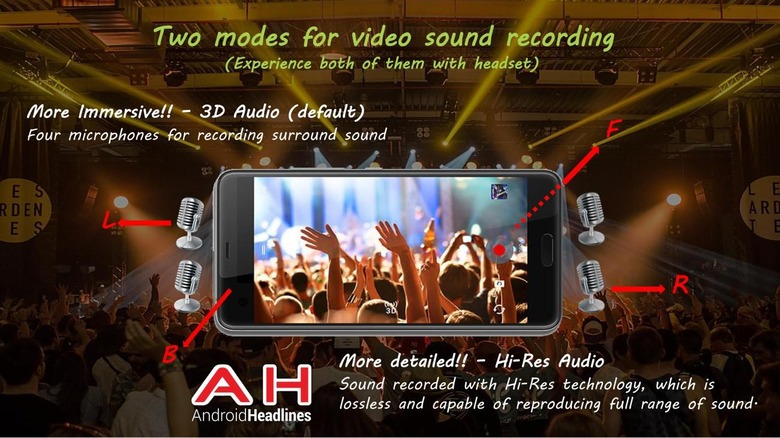 As for specs, the HTC Ocean will be powered by a Qualcomm Snapdragon 835, at long last, and with 4 or 6 GB of RAM and 64 or 128 GB of storage. The 5.5-inch display, though smaller than the Ultra, still has a WQHD resolution. And it will be running on Android 7.1 out of the box.
Some things, however, are still the same. Like the low 3,000 mAh battery that will surely drain faster given the hardware and features. The USB-C based USonic will still be there, which means no 3.5 mm jack, as well as the HTC Sense Companion that has yet to live up to its full potential. Given the rather lukewarm reception the HTC U Ultra has received, the company might have a harder time convincing the market to believe that, this time, the HTC U "Ocean" is really going to measure up to its hype.
VIA: Android Headlines