HTC U 11 "Ocean" specs confirmed by AnTuTu, including cameras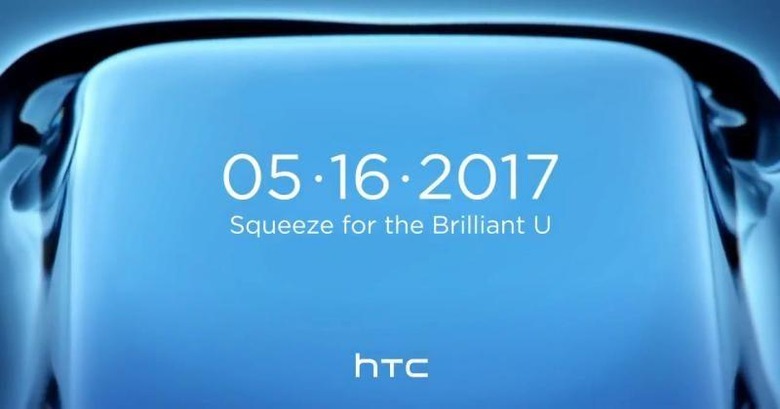 When HTC unveils what is said to be called the HTC U 11, formerly the HTC "Ocean" or HTC U "Ocean", it won't exactly be a surprise anymore. Indeed, most of its specs have already been leaked to death, so most of the focus will most likely be on how HTC plans to spin its squeezable feature. That said, there are still some bits and pieces of the puzzle missing, one of which was just provided by AnTuTu. The creators of popular phone benchmarking tool has just revealed the HTC U 11's cameras.
The AnTuTu entry for the HTC CBP, believed to be the model name for the U 11, confirms much of what we already know about the smartphone. It runs on a Snapdragon 835, has 4 GB of RAM, 64 GB of storage, and a WQHD screen of still unknown size. Naturally, it doesn't confirm other expected features, like water proofing or those pressure-sensitive side edges.
According to AnTuTu, the HTC smartphone with have a 16 MP + 12 MP camera. Now, that's not a dual camera setup. Here it is implied that the HTC U 11 will have a 12 megapixel main camera and a 16 megapixel front camera. Simply based on megapixel count, they are identical to the HTC U Ultra's own cameras, which puts an emphasis on the selfies.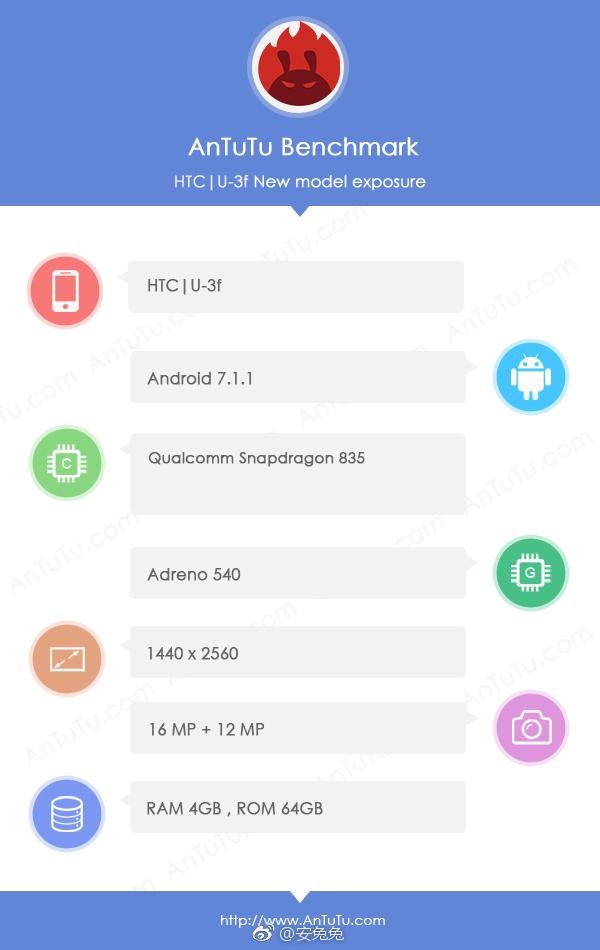 Now, the HTC U Ultra's camera isn't exactly bad. It's good, but not exactly great either. In a market with the likes of the LG G6, the Huawei P10, the iPhone 7 Plus, and the Samsung Galaxy S8, the HTC U Ultra failed to stand out in the photography contest. The HTC U 11 will definitely need more than just numbers to make up for it.
It will also need more than just a squeezable gimmick. Although the HTC U Ultra before it was a might fine, and beautiful, smartphone, it lacked the punch to catapult it to the front lines. The HTC U 11, then, is the company's last chance at leaving a positive mark this year.
VIA: Weibo