HTC Touch Pro 2 Gets a Hefty Price for T-Mobile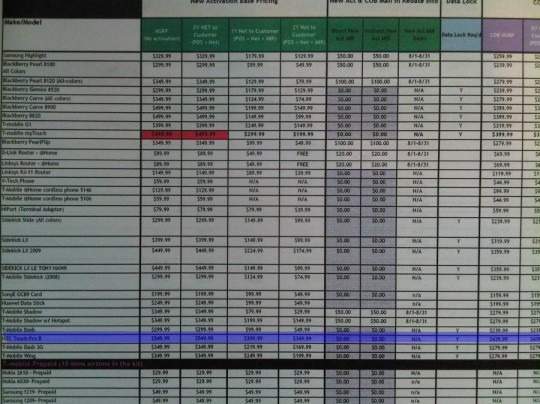 As with every anticipated device coming out, there's always something to wait for, and with the TouchPro 2, the price has been something of question as it readies to make its presence known here stateside.
We've already seen the review, and our excitement only piqued when we started to see images of the TouchPro 2 showing off a 3.5mm headphone jack, but now it seems we may have something to frown about.  T-Mobile is looking to have the TouchPro 2 very soon, and they're banking on the fact it's business sense, Windows Mobile platform, and tilting capabilities will attract you to spend quite a bit of money. Based on the image we're seeing of a T-Mobile price sheet, the TouchPro2 will sell for a hefty $549.99 off-contract, and $349.99 on a new two-year contract.  There isn't any word on a mail-in rebate at this point, but let's hope T-Mobile lets one slip through.
And if you don't want to go for a two-year contract, then go ahead and pick the phone up for $399.99 on a one-year contract.
[via Tmo News]