HTC Tipped To Have 64-Bit Phone, Two Wearables At IFA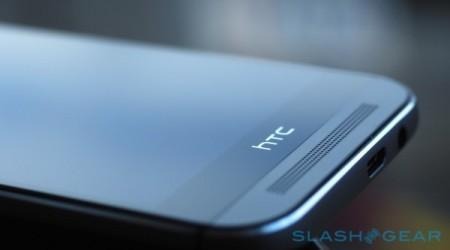 HTC has something special planned for IFA, and it looks like it might be a 64-bit capable phone. Dubbed the Desire 820, it might be everything you want a mid-range device to be, with a big screen and massive battery. Additionally, it seems HTC finally has some wearables ready for us, maybe even one they previously dismissed.
The Desire 820 isn't going to win a place on many best-of lists, but it may make a respectable showing in the mid-range market. A slightly behind-the-curve Snapdragon 410 processor is believed to be on-board, and while not a GHz monster like the Snapdragon 800-series — it's still octa-core and 64-bit capable. the phone also has a 5.5-inch screen at 720 x 1280 resolution, an 8MP camera up front, and a 13MP shooter around back. 1.5GB RAM and 8GB memory compliment a 2600mAh battery.
As for wearables and/or smartwatches — HTC might have two in tow at IFA. Internally coded WWY and CWZ, the two wearables strike a nice balance for HTC. The WWY is said to have a 32 x 100 pixel, 1.8-inch screen, suggesting it will be long and thin. It's water resistant, and has a 100mAh battery. Think of Samsung's Gear Fit when you consider what this one is about.
As for the CWZ, not much is known about that. It's a smartwatch, running Android Wear, and leak specialist UpLeaks says it will be available in many mature markets (USA, Japan, Brazil, Korea, Taiwan) in September.
IFA 2014 takes place next week in Germany, so be sure to check back here for all the news on devices that come from the conference!
Source: UpLeaks