HTC ThunderBolt Hands-On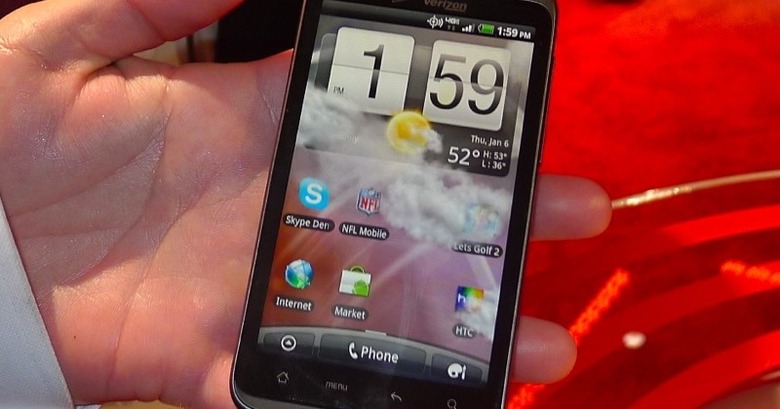 Even though it's lacking a dual-core processor, the HTC ThunderBolt is still an impressive device. Combining striking looks with some great hardware and Verizon's 4G LTE network connectivity, the ThunderBolt is going to be the ultimate flagship device for Verizon in early 2011.
The device boasts a 1GHz next generation Snapdragon processor that is noticeably faster than its current-gen counterpart. Around back is a EVO-like kickstand that hides the Dolby Surround Sound speaker.
Our first impressions of the device are that it's an incredibly responsive device. Everything from the software to the glass touchscreen makes this device a really amazing option for anyone looking for an LTE-equipped device.