HTC Thunderbolt At Best Buy Price Confirmed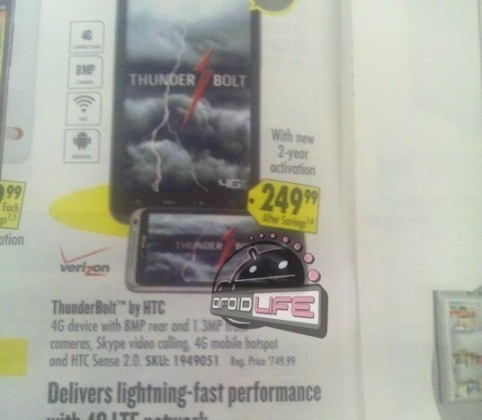 We mentioned before that the HTC Thunderbolt release date was confirmed for Best Buy but did not have a confirmed price at the time. For those wondering still, we now have your answer thanks to the guys at Droid-Life revealing images of what should be a Best Buy ad for next week.
The image shows the HTC Thunderbolt advertised as $249.99 with a new two-year contract through Verizon. Regular price without contract is set at $749.99.
That is quite a huge difference in price and should keep most customers seeking the HTC Thunderbolt locked into the Verizon contract.
[Via Android Community]