HTC sues Apple using Google, Motorola patents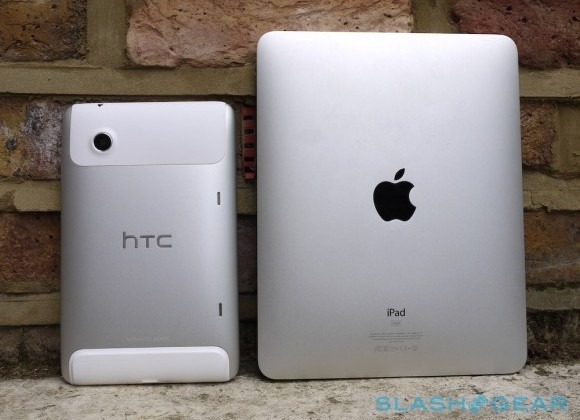 HTC has filed a new lawsuit against Apple today, claiming infringement on patents that it has just acquired from Google last week. Apple first sued HTC back in 2010 for infringing on a long list of iPhone related patents and the two companies have since been in a long-running feud, with a recent ITC ruling in Apple's favor. With Apple seeming to have the upper hand, HTC has been scrambling for leverage to fight back.
Today's infringement filing by HTC may be the first time that Google is exercising its patent portfolio to help an Android partner. The nine patents involved were transferred to HTC from Google on September 1. Three of the patents originated from Openwave Systems, two from Palm, and four from Motorola. These patents were acquired prior to Google's $12.5 billion bid for Motorola, which could add more than 20,000 patents to Google's arsenal.
Google has insisted that its bid for Motorola was to secure patents to help defend Android, although recent comments from Google Chairman and former CEO Eric Schmidt suggest that the company is also interested in Motorola's hardware business. Nonetheless, Google has openly accused rivals of launching a patent war against Android, specifically getting into a spat with Microsoft. The Windows giant has reportedly won licensing fees for as much as $5 per Android smartphone sold by HTC.
Google seems to be really stepping up in defending the Android platform and its partners, but at the same time, the company has chosen not to get involved directly by suing Apple itself. It will be interesting to see how this strategy pans out and if HTC, with Google's support, will see victory on the patent battleground.
[via Bloomberg]