HTC Shift is available for pre-order for $1,499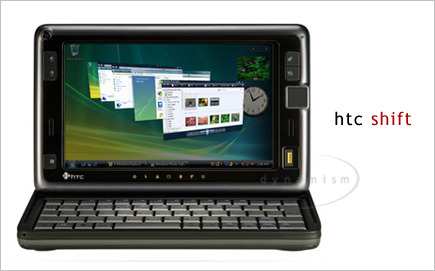 The HTC Advantage is already on sale, though some are rumored to have an issue where the device thinks it is for "testing only." However, there are plenty of people holding out for its big brother, the HTC Shift. While it's not on sale yet, it is up for pre-order.
If you head over to the online retailer Dynamism, you'll find the HTC Shift up for pre-order for the salty price of $1,499. While you could get a full laptop for that kind of money, you're still getting a ton of features, and a solid product. Anything this small that can run Vista with Aero enabled has got some power.
Unfortunately, while the site was offering the Shift for pre-order, they weren't giving us a time-frame of when it would be shipping. I really think that this one is worth the wait, I can't wait to get my hands on one.
Dynamism to sell the HTC Shift for $1499 [via jkontherun]