HTC reveals Vive Pro Eye VR headset with built-in eye tracking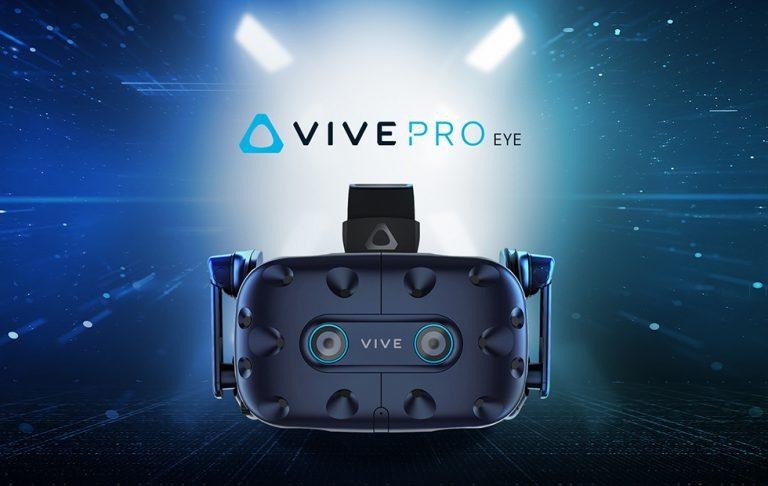 HTC has announced the HTC Vive Pro Eye, a new virtual reality headset that includes built-in eye tracking. The new hardware enables experiences that aren't possible without tracking the user's eyes, including gaze-oriented menu navigation and the ability to control the VR experience without using controllers. As well, eye-tracking provides developers and corporations with data for optimizing their products.
Eye-tracking technology is exactly what it sounds like: hardware baked into the device that monitors where the user looks within the virtual environment. This data, when tracked, enables developers and others to determine where users are looking most often, making it easier to optimize or adjust the VR experience to improve training environments, determine what holds the user's interest the most, and more.
HTC is targeting its new Vive Pro Eye headset at the enterprise market, which it says will have the most "immediate" benefits from the technology. The technology is being debuted with Major League Baseball, which is providing CES 2019 attendees with access to the "MLB Home Run Derby VR" experience.
In addition to enabling eye control, eye tracking technology opens the door for foveated rendering, which involves only rendering the part of the experience where the user is looking. The images in the user's peripheral vision are rendered at a lower quality, which doesn't impact the experience due to the way the human eye works.
Foveated rendering reduces the amount of computing resources that are needed to render a high-quality VR experience for the user. HTC is aiming to launch the new Vive Pro Eye headset variant in the second quarter of this year, but it hasn't revealed pricing at this time.